Manta is for me my favourite city in Ecuador. Although I am very partial to a week or in Baños 3 or 4 times a year. Many people have heard my goldilocks analogy. It's not too big or too small, Not too hot or too cold… it's just right. With the large province of Manabi, Manta is the largest city. It is no the capital however, Portoviejo holds that title about 30 minutes drive from manta inland. I have been here for over 10 years now and still learn interesting things on a weekly if not daily basis. So to kick off this year in Manta here is an article highlighting the best bits we have to offer as well as some of the not so nice bits. Have fun reading and have a great 2020.
Cover photo: New Years Eve 2019/2020 seen from a boat in the port.
Image from instagram: @mantacity_
Manta Ecuador facts
What does "Manta" means?
Manta is a word most people associate with manta rays and we have plenty of those swimming and jumping around at sea. However, the name comes to form the pre-Columbian indigenous culture that inhabited the area, Los Manteños. The culture was established around 600 B.C and lasted up until 1534 when the Spanish conquistadores set up shop and founded Manta and Portoviejo.
Manta Ecuador weather
The weather is great here, with a dry and wet season marking the main variables. The wet season is not very wet really, and stretches from January to April. It is common for a year to pass by with only 10 rainy days. Humidity will be highest around February and March reaching above 90% on some days. During this time the highs and lows are 83 to 71 degrees Fahrenheit. So a normal day will be light breathable clothing with a small chance of showers.
The dry season from May until December gets a little cooler with almost no rain whatsoever. Humidity drops to around 75%. Daytime temperatures vary from around 82 to 79 Fahrenheit with nigh times dipping down to 70 ́F. The sea breeze often blows harder in the afternoon, bringing down the heat. So you may want a light jumper or windbreaker if you get cold easily.
The Sun is our biggest concern here with a very strong UV rating. So a good +50 SPF sun cream is highly recommended. Our British family members will get burned on a sunny day in a matter of 15 minutes. By now they have also learned that on a cloudy day you can still get burned, so try not to forget that cream. We also recommend large brimmed hats and sunglasses. As such you should not miss visiting the home of Panama hats, Montecristi. They make a fantastic hat and souvenir.
Manta Ecuador population
Manta has an official population of about 220 thousand people, but the city has grown so much it is close to absorbing 3 separate towns. San Mateo to the south, Jaramijo to the North and the Famous Montecristi to the West. With these populations popping in and out of Manta on a daily basis the effective population is closer to 350 thousand.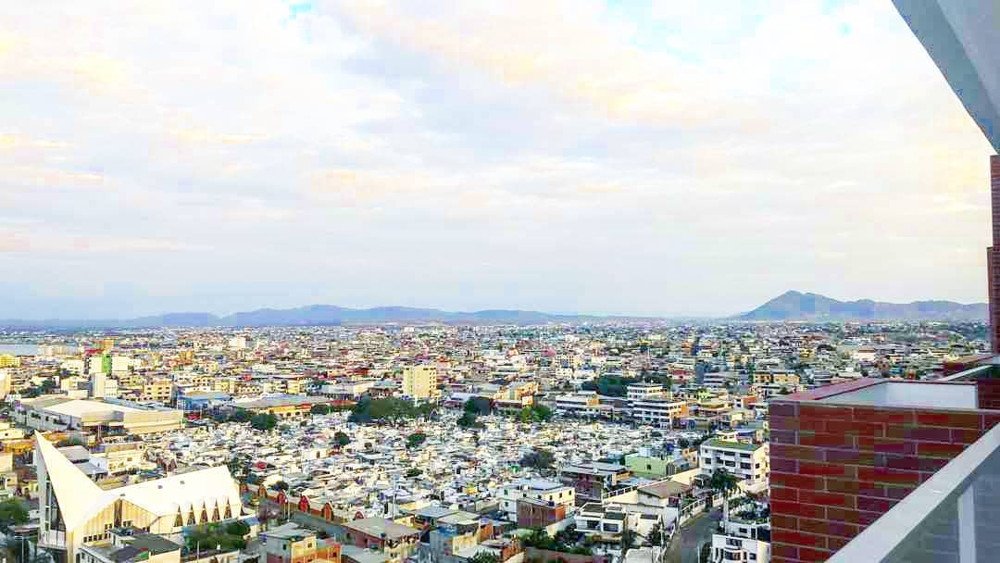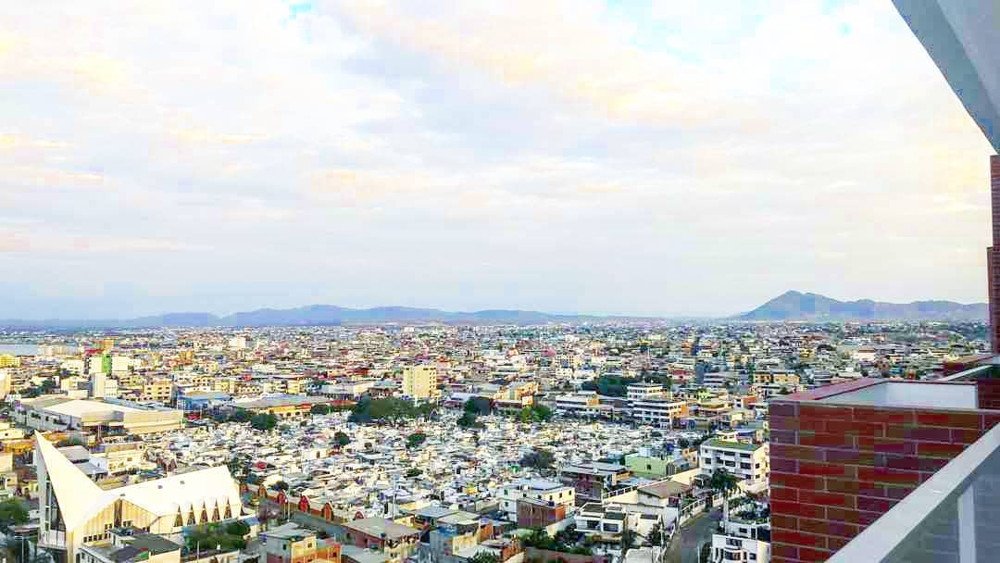 Manta Ecuador myths and legends
From a goddess of health for the Manteña culture to a man-eating toad, Manta has a rich history of myths and legends that date back to the indigenous cultures. There is an awful lot of superstitions that persists to this day and many locals believe in goblins, witchcraft and curses. The local paper "la Marea" sells advertising space to several witch doctors or shamans that promise all kinds of miracles, from subjecting any person to magically fall in love with you or disperse your bad luck and lift evil curses. These guys are spending hundreds of dollars per day on advertising so there must be a lot of people buying what they are selling.
I am more interested in the historical myths and legends that were obviously used to teach people values and ethics. Very similar to the ancient Greek myths or Aesop's fables. I wrote a blog article recently on some of my personal favourite myths. You can read the full article in Manta Ecuador myths and legends.
Manta Ecuador port
Our port is one of the deepest natural ports on the South American coast. Allowing the deep-draft ships to operate all year round. I spearfish a lot here and it is amazing how we have 13 or 14m deep water so close to the shore and depressions up to 20 meters. The Manta port is currently operated by a Chilean company with a 40-year concession, named the Terminal Portuario de Manta (TPM). They run the multi-purpose docks and overseen the giant fishing trawlers offloading tuna, the Oil tankers, Some small container ships, Mammoth car carriers and about 25 to 30 Cruise ships a year.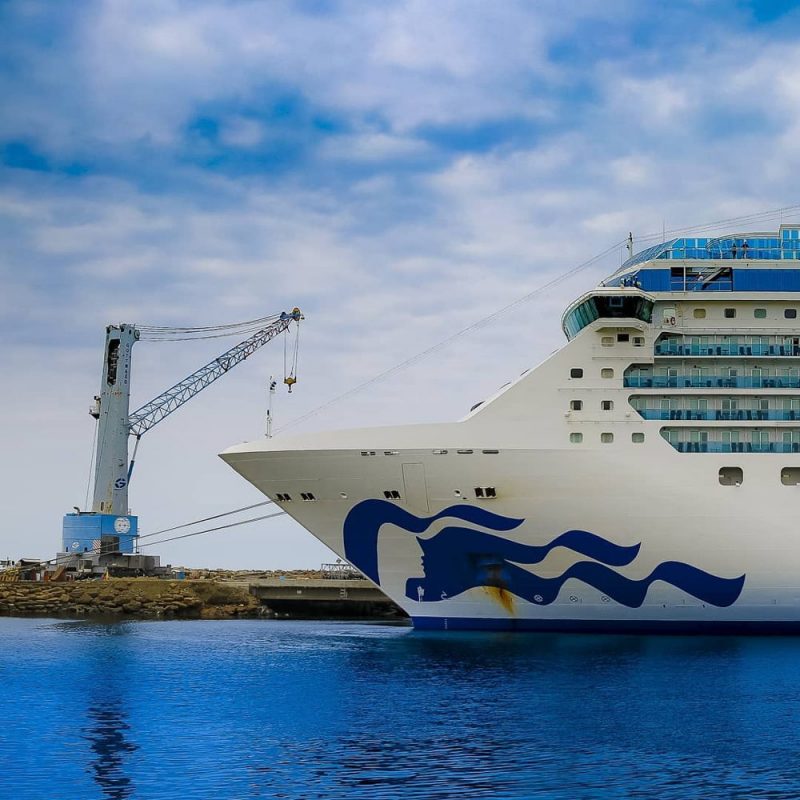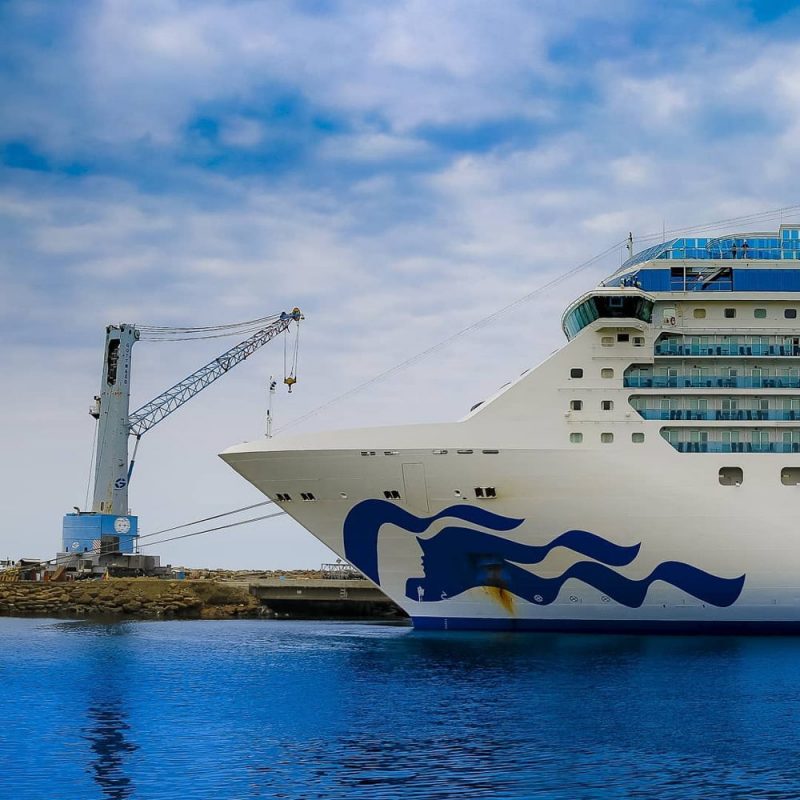 Most of our clients that are visiting manta for the first time via a cruise are interested in What the port is like and where we will pick them up. I recommend reading an article that covers all those details in depth. Visit Manta Ecuador Cruise Port and Timetables 2019-2020 to see detailed information.
Manta Ecuador beaches
After living here for 10 years I can say with authority that Manta has some of the best beaches in Ecuador. Within a very small radius from the town centre, we can get to waterports filled party beaches or a tranquil secluded bay. Most tourists end up at the main beach in Manta called the Murcielago. It's a nice beach but not my favourite by far. It's in need of some maintenance and modernization. For the best experiences you want to be heading to the higher end beaches around town.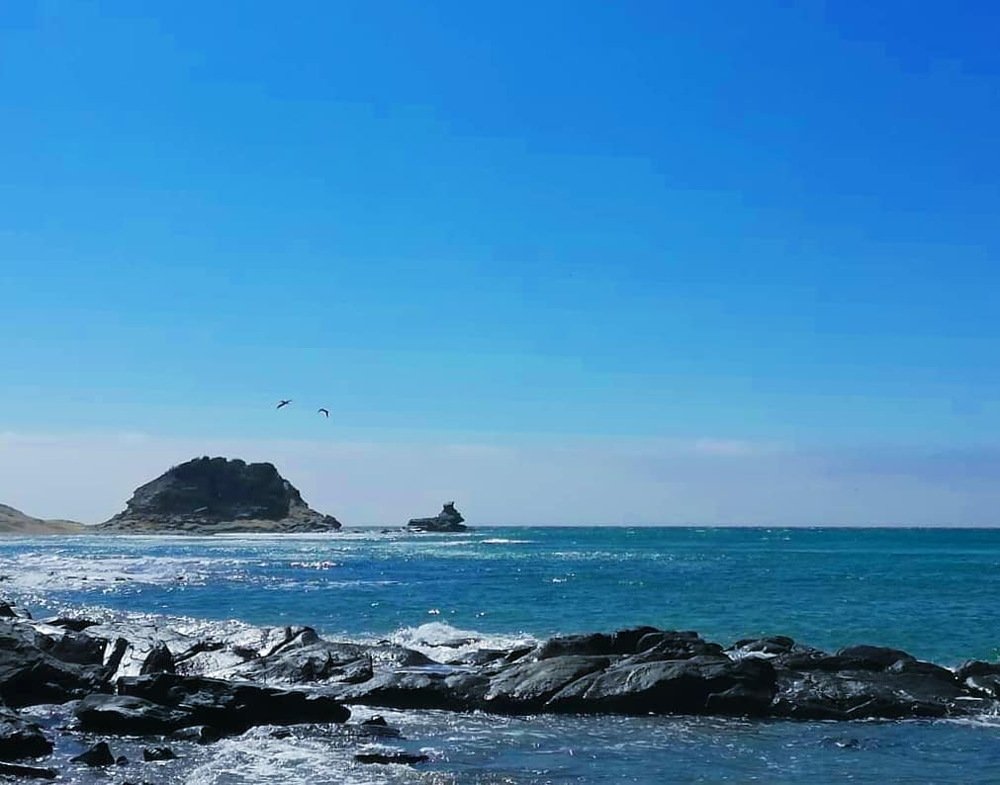 We have a blog all about the beaches and amenities so If you fancy a dip in the sea or a beachfront cocktail have a quick look at our list of the best Manta Ecuador beaches:
Here is a quick summary of our top picks;
Santa Marianita
San Mateo
San Lorenzo
La Tiñosa
Murciélago
I hope you get the time to visit one or two when you come to Manta Ecuador.
Manta Ecuador surf
Manta and the Manabi coast is known for surfing throughout Ecuador. We have some great waves on pristine beaches. I am looking forward to starting surfing classes with my 6 year old this summer. Whether it's the main Murcielago beach and Coyote Surf school or Santa Marianita with several Kite surf and traditional surf schools Manta is a great place to learn, and a wonderful place to practice.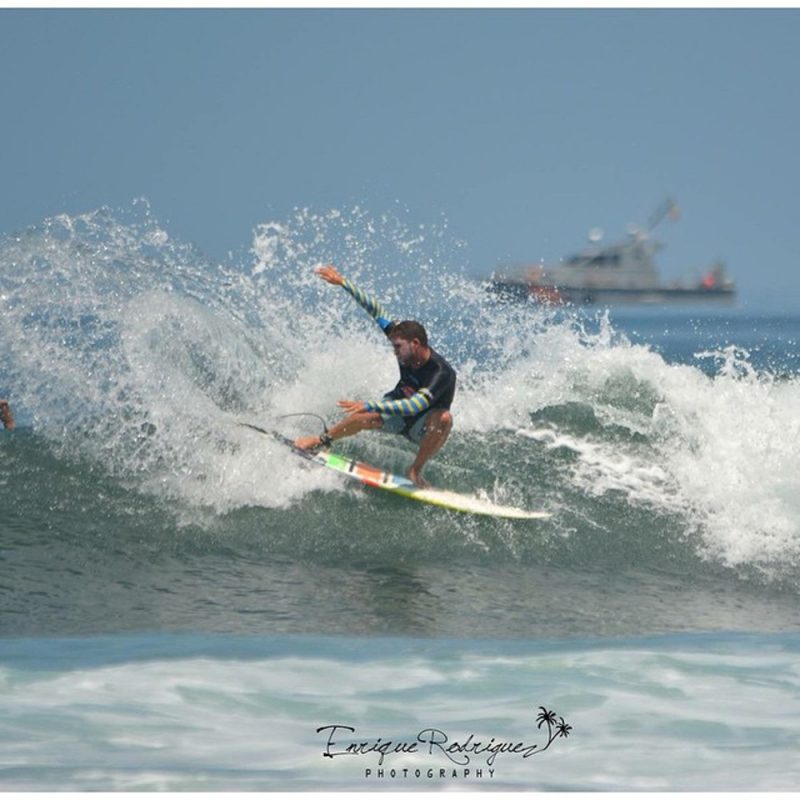 Manta hosts regular surf competitions and we even have a few homegrown national champions. The body boarding scene is also thriving here with young people much more able to afford the equipment and learn on their own. You will inevitably see young teenagers walking mantas tresst with their bodyboard and fins coming to or from the beach
Without doubt San Mateo is one of the Manta beaches that I recommend for surfers as it has a wide range of surf conditions and is the local favourite. The competitions here are amazing to watch too.
Manta Ecuador activities
manta Is a modern city with the blessing of year round sunshine and warm temperatures so it's no surprise we have a lot of outdoor activities at our disposal. It is a very active place with a strong sporting history in the country. We have bicycle lanes on some of the most scenic roads in the country and people put them to good use. Several cycling clubs are always racing up and down the coast. The beach is full of watersports and seaside activities as you would expect.
From seeing whales and dolphins to sport fishing Marlin. A world record breaking Marlin was reeled in by a local boat in by Jorge "Pancho" Jurado in 1985 that stood for 17 years before finally being broken.
For the more relaxed activities we have a large selection of choices. From bowling to salsa classes. A lovely golf course in Montecristi as well as museums and historical sites well worth a day out.
In this full article you can read more about the things to do in Manta Ecuador, recommended by a local guide.
Manta Ecuador day tours and shore excursions
For tourists sailing in on a cruise ship that are looking for a day tour or shore excursion, we have some great options. For the more adventurous active people that want to see some wildlife as well as the local culture I recommend our bestselling tour. The Pacoche Rainforest tour. We have a nice mix of activities on this one.
The howler and Capuchin Monkeys are always a pleasure to see as well as the overwhelming sense of wellbeing i feel everytime I can breath the fresh rainforest air for an hour or two.
Our second best selling tour is of course the Montecristi Panama hat tour. Focusing on the modern museum complex on the side of the iconic montecristi mountain. We learn about the local idegenous cultures, the fascinating art of weaving Panama hats and the very interesting story of Ecuador's hero president, Eloy Alfaro.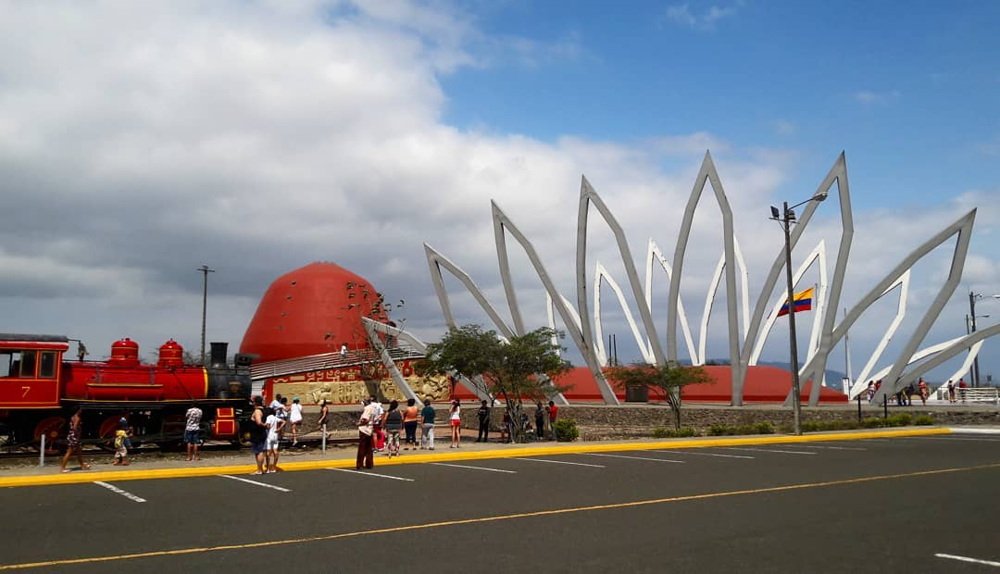 For more information one of all our excelente Shore excursions and day tours in manta please visit your preferred tours page:
Manta Ecuador real estate
I am an Architect by trade and was very much attracted to move to Ecuador because of the booming construction industry. Manta has a special place among real estate investments due to it popularity with national buyers from Quito and Guayaquil as well as foreign investors from the States, Canada and Europe. I have been involved ever since I got here in real estate projects and still invest in houses, Condos and commercial properties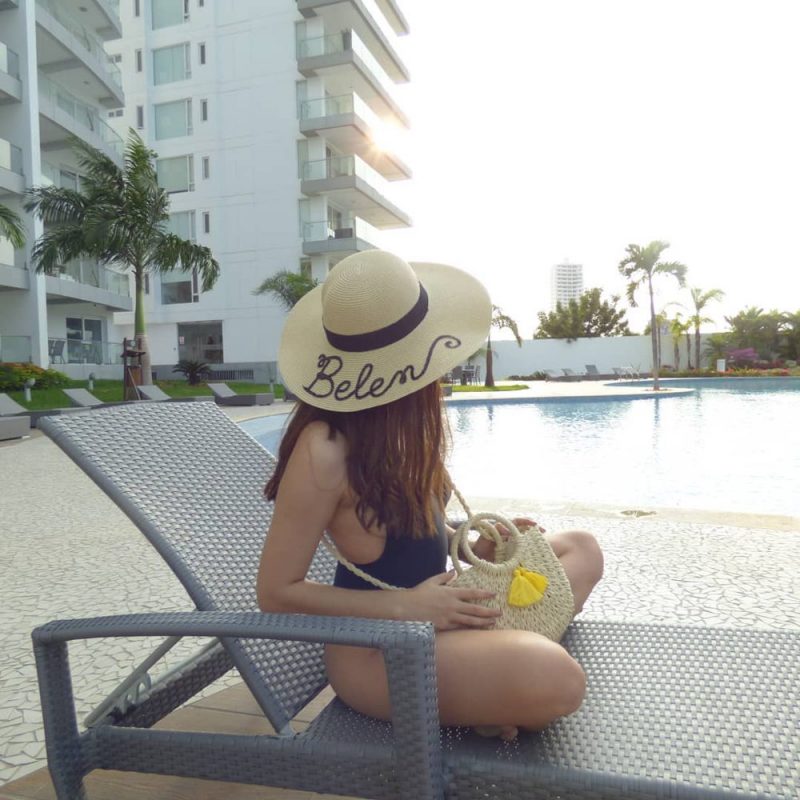 Depending on what you are looking for as an investor, We can show you where have put money and where we have not. Ecuador is a long way behind in the regulatory game so the market can be a lot more "wild west" than it should be.
If you are interested in moving to, retiring in, or just investing in Manta I recommend taking our real estate tour in Manta. After which you will be ready to decide whether manta is the place for you.
Manta Ecuador guide
If you are planning to come to Manta Ecuador you should bring a local guide with you.
We have made a full guide to your first visit in Manta.
What we cover in our guide:
Climate
Arriving in Manta
Getting around
Local food
Points of interest
Recommended itinerary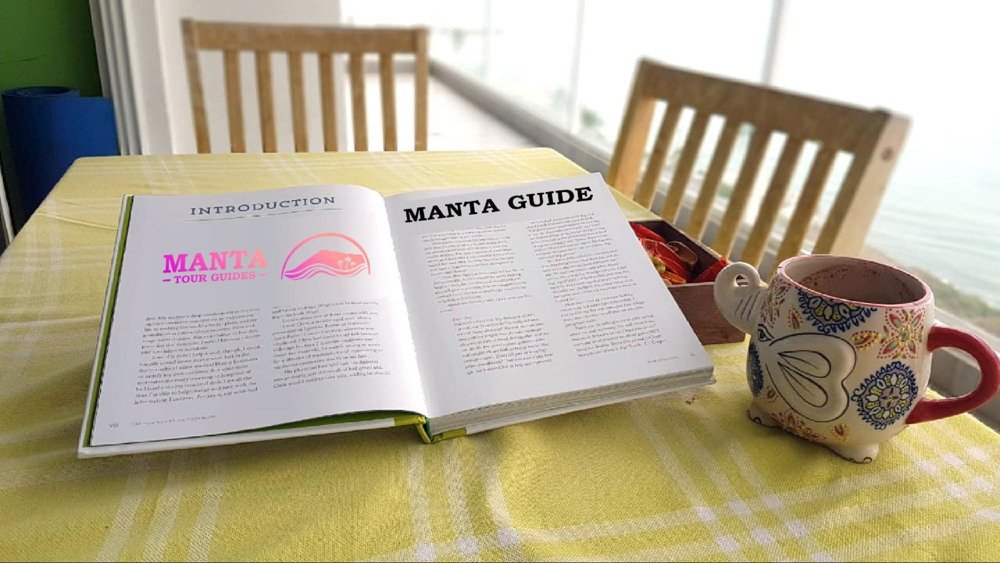 Here, you can download your free guide to Manta Ecuador.
Manta Ecuador map
Here is a Google maps link to view on your device an interactive map of Manta Ecuador:
View the Manta Ecuador map in Google maps.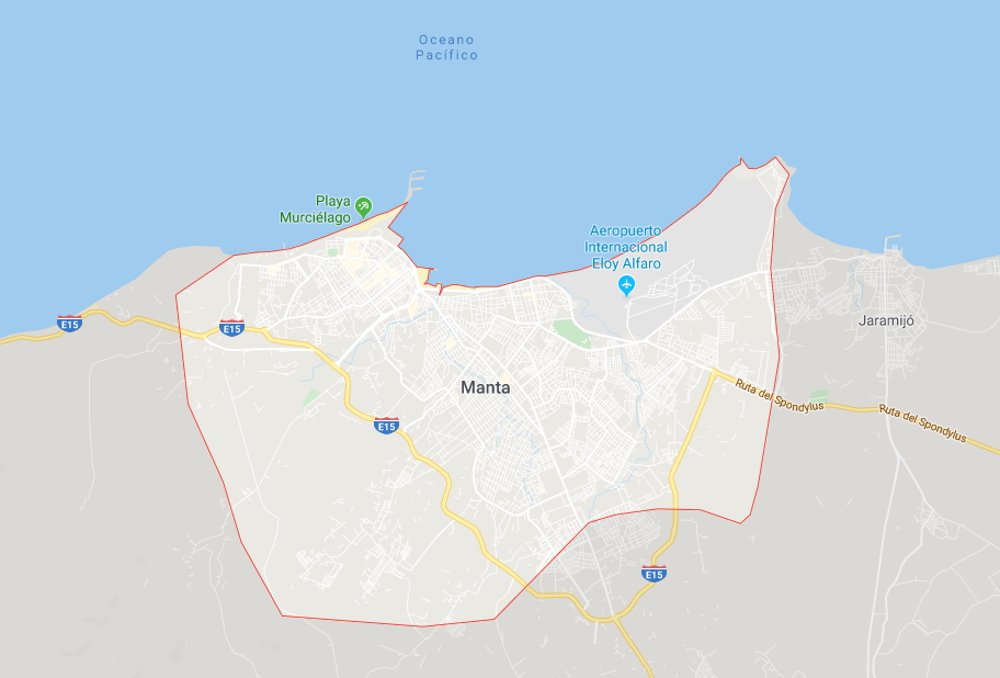 Manta Ecuador nightlife
Beach life is not complete without and active after dark scene. We have a large array of restaurants and bars in manta perfect for a relaxing evening with friends or a more vigorous salsa dancing the night away.
Be prepared for a lot of loud music in most places. I thin latin countries are looked down upon if they don't all have hearing problems by the age of 30. Although we do have a number of more laid back areas especially away from the city center towards Santa Marianita.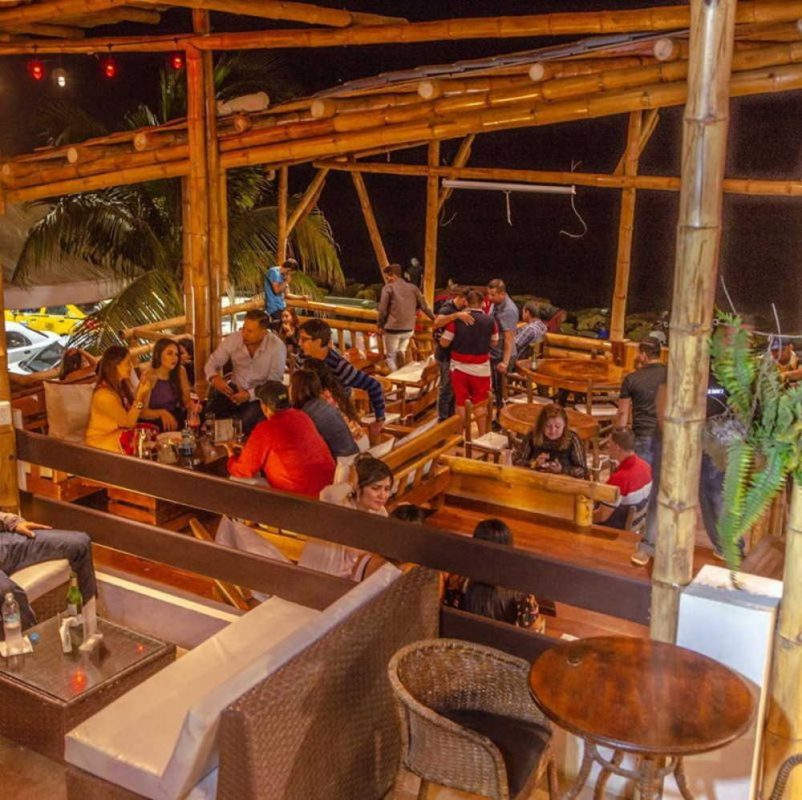 If you are looking for more detailed information, please read Manta Ecuador nightlife guide.
Manta Ecuador where to stay
We are always being asked to recommend hotels and areas to rent in. I will be writing a blog on both these topics shortly with much more detail. For now here are some of the basics.
Manta Ecuador hotels
Manta has Hotels and Hostels that are pretty nice from around $15 to $30 a night per person for the budget travellers as well as 5 star luxury hotels from around $ 200 a night. I have used a lovely hostel called Hostal Sisu during a messy drywall and fiberglass wool renovation / disaster in my condo. I was there for 9 days and found it more than enough for a comfortable sleep after a busy day working. I would recommend sticking to hotels in the Barbesquillo and Umiña neighbourhoods for best results. Close to the main attractions and modern developments.
The 5 star hotels are amazing too. With the best known being the Oro Verde on the main beach right next to the new Mall de Pacifico. Hotel Poseidon is a nice one great for a seafront meal and lounge in the pool. Manta Host is one of the older 5 star hotels but they are still very nice and do some great deals.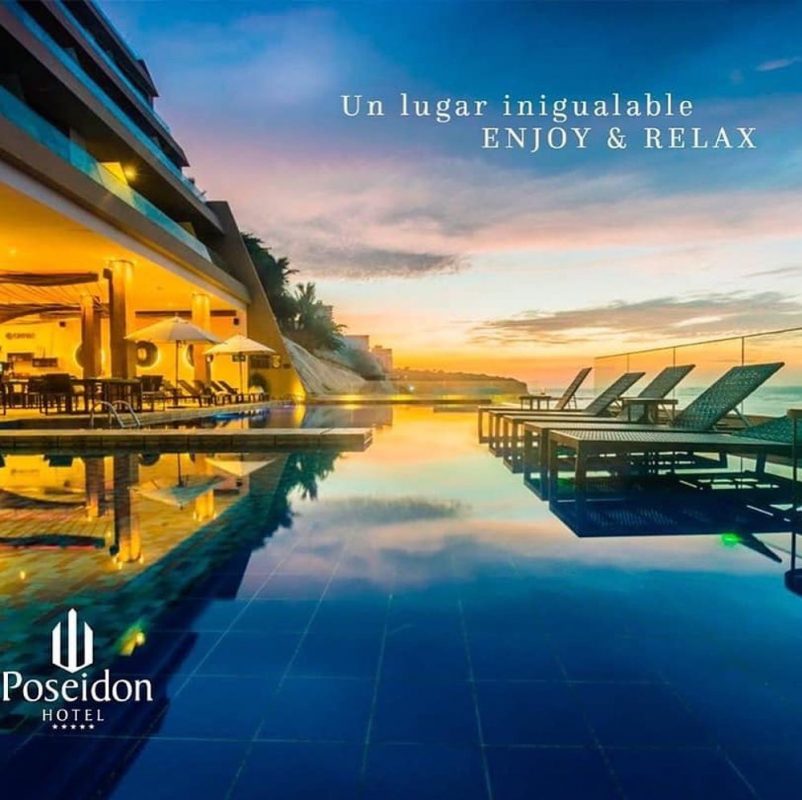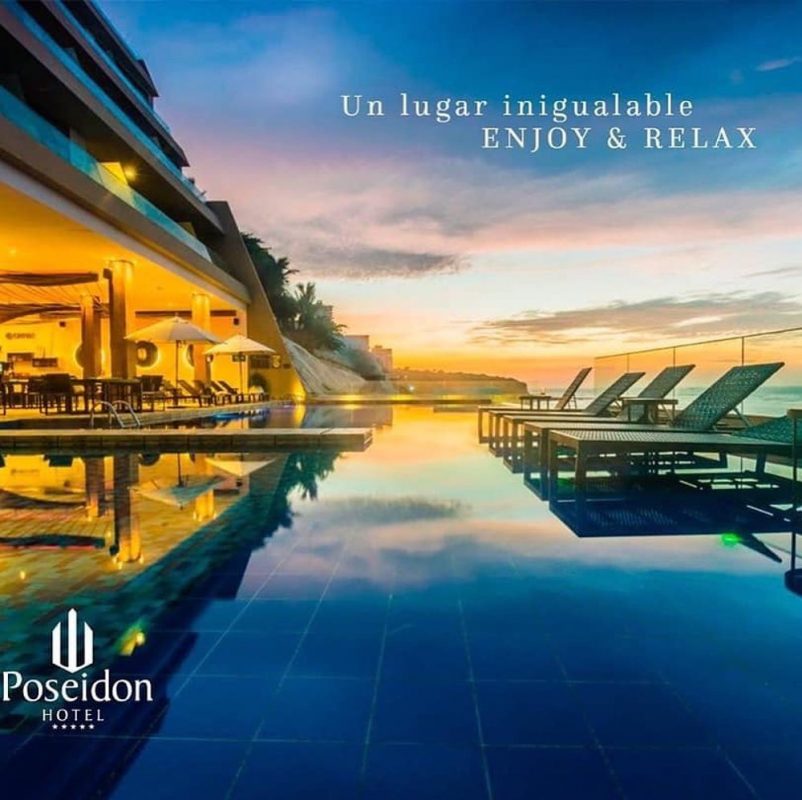 Don't be afraid to get a cheaper hotel, there are some great deals in Ecuador and you can shop around once you get here too. The Hotel Spondylus is a nice modern Hotel near the port. Hotel Almendros is another honorable mention in the city center. These can cost around $75 to $100 a night and are very comfortable and luxurious.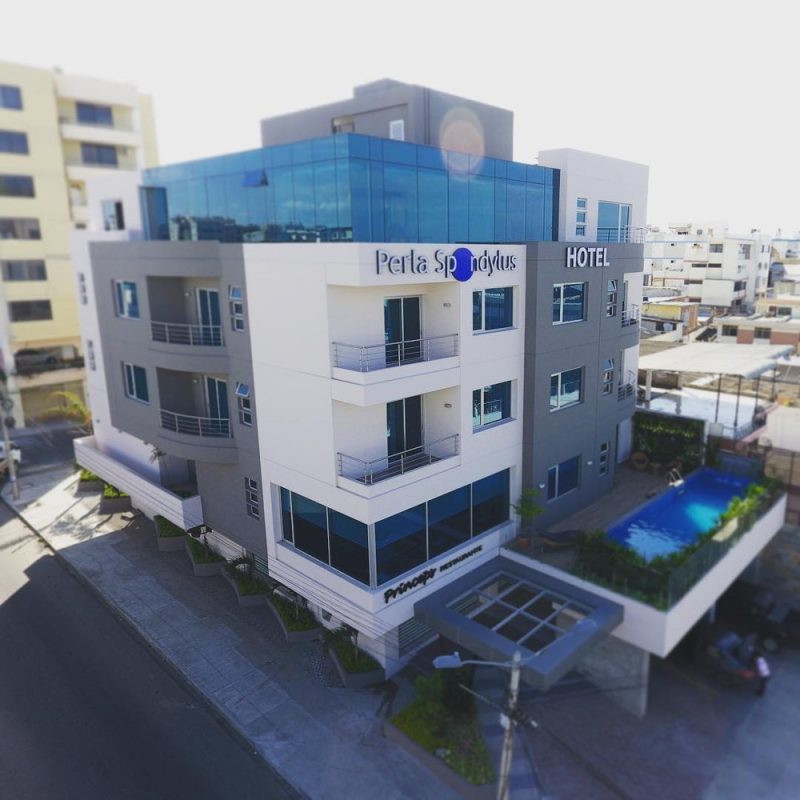 Best zones to stay in Manta Ecuador
For longer term rental Again I recommend staying in the nicer areas of Manta. You can get some great deals from as little as $350 a month for 1 bed and $550 a month for 2 bed furnished condos. For Front line beach properties it will cost a lot more but compared to the states or Europe the deals are still cheap.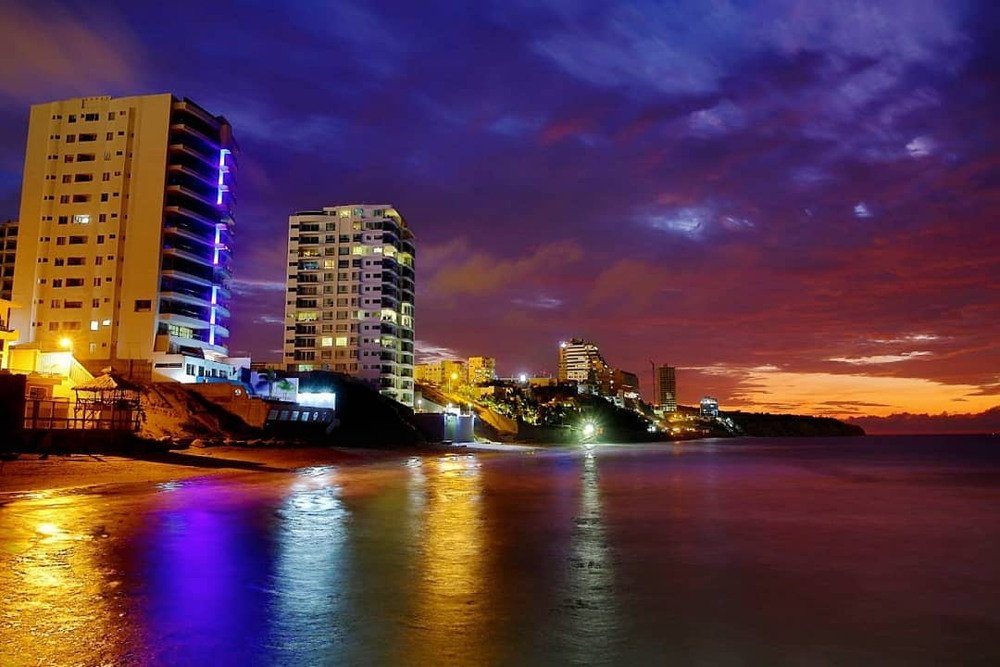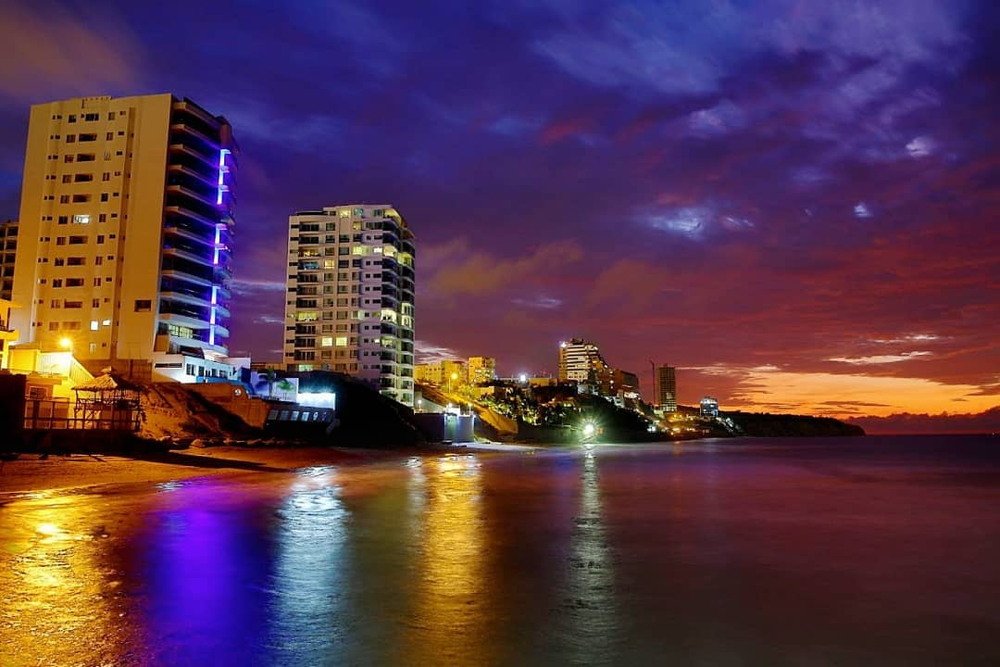 I much prefer to be in a gated community if possible. It just gives you that expanded area of relaxation where you don't need to worry about security. you can leave your car unlocked parked on the street or walking around late at night with little to no worries. My family and I live in a Condo 50 m from the beach in a gated community. Walking distance to the new mall and supermarkets.
Manta Ecuador crime. It is Manta secure?
Crime in Ecuador is an issue. As with many parts of a developing country, the police force is not up to 1st world standards. Add to that large inequality and some bizarre laws that make it very difficult for ex-cons to successfully reintegrate into society and you have a far from ideal situation. There is Crime in manta and if you are walking in the wrong areas, at the wrong times with expensive jewelry and IPhones you are tempting fate. Basic wage here is only $200 a month for half time and $400 for full time. So imagine if you are carrying around 2 or 3 months worth of Iphone.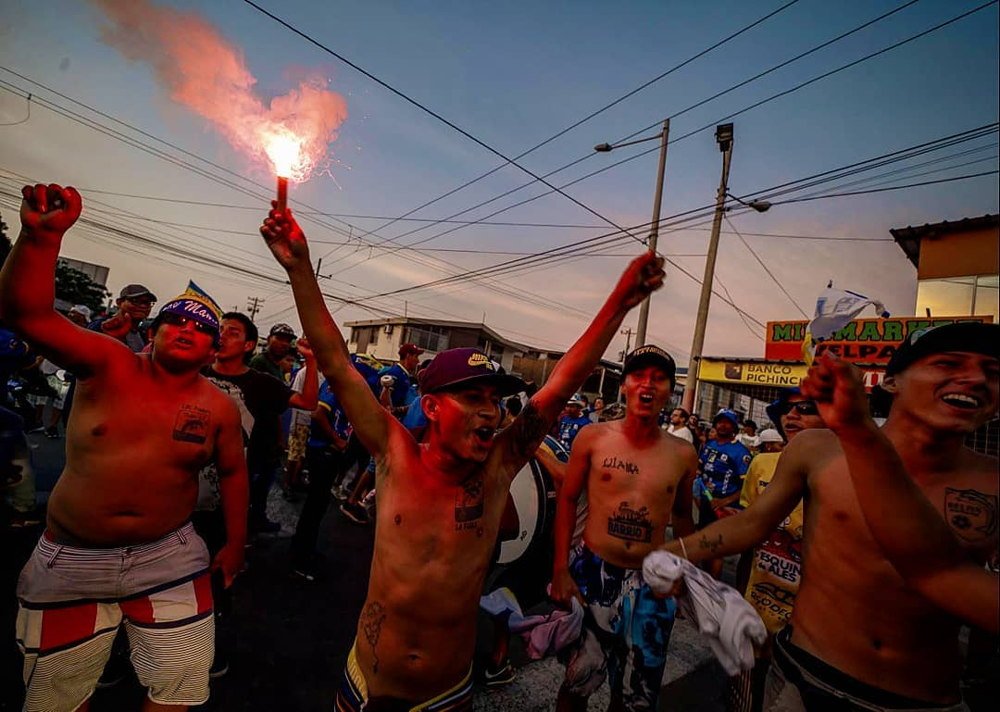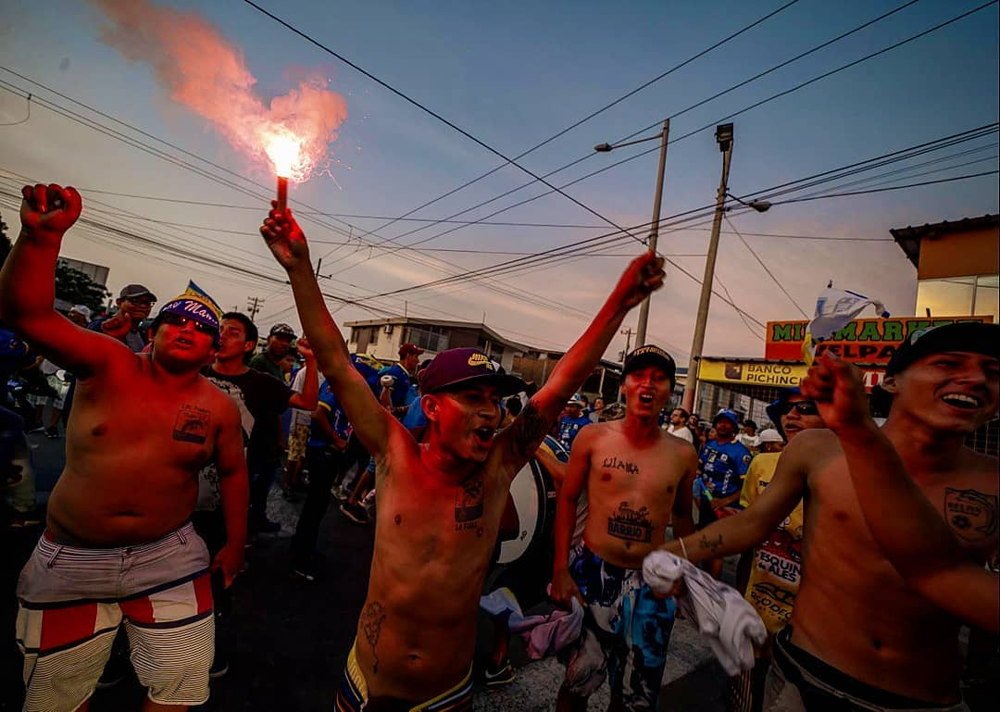 So apart from not flashing around expensive items what other recommendations do I have. I have been here +10 years and never had a problem as yet. Touch wood. I stick mainly to the nicer part of town. Mainly on the west side, neighbourhoods like umiña, Barbesquillo, Ciudad Universitaria, Via San Mateo and such. You also want to get the number of a good taxi firm. they call the better companies "taxis ejecutivos" here. They don't stop on the street, instead you call them or text them on whatsapp and they come and meet you. They are safer and guaranteed to be modern cars, with fixed transparent prices.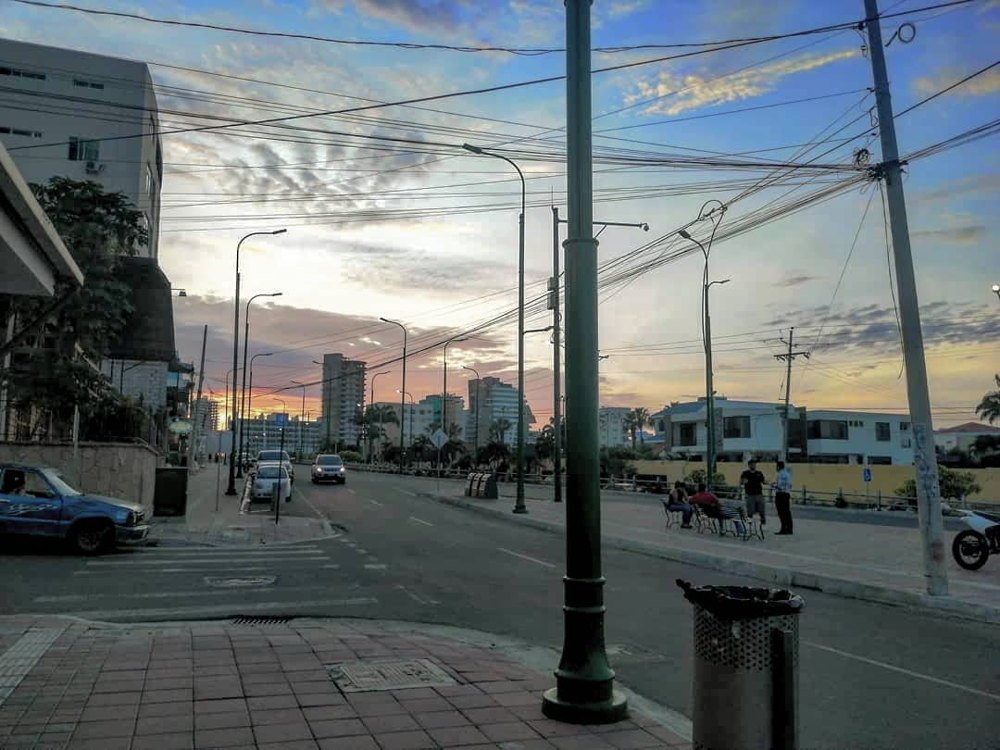 Manta Ecuador recommended itinerary
Depending on you time frame I would recommend a couple of different Itineraries for a nice day in manta.
Light activity – Montecristi Museum and Manta Highlights 4 to 6 hours.
1. Pickup at the port terminal in licensed SUV or Shuttle bus
2. 5 minute drive to the Fish market and a tour of local species and artisanal fishing industry
3. A quick tour of the traditional wooden trawlers being built on the beach. We often see the Master craftsmen moving huge logs around by hand
4. A 20 minute drive to the Museum ciudad Alfaro on the skirt of the famous Montecristi Mountain. Learn about local culture, history and artisanal goods.
5. A 15 minute walk down the wooden decked promenade to the historic town centre (or a quick ride down in the bus)
6. A tour of the Local Hat maker's workshop and goods. See the process from start to finish and sample the vast selection of souvenirs.
7. A 25 minute drive to the scenic and famous kite surfing beach Santa Marianita. A favourite for retired expats we can relax and get a cold drink and wet our feet in the surf. Lunch at the best restaurant on the beach before the trip back to manta.
8. 25 minute drive back to the port.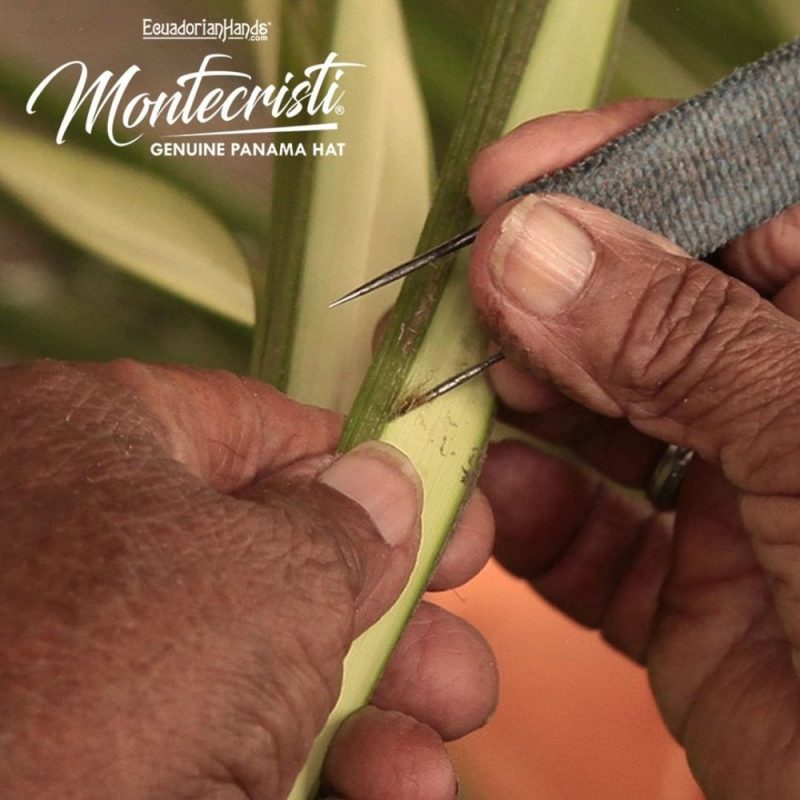 For a more adventurous active day I would recommend:
Medium Activity – Pacoche Rainforest and Manta highlights 4 to 6 hours
1. Pickup at the port terminal in licensed SUV or Shuttle bus
2 .5 minute drive to the Fish market and a tour of local species and artisanal fishing industry
3. A quick tour of the traditional wooden trawlers being built on the beach. We often see the Master craftsmen moving huge logs around by hand
4. A 20 minute drive to the Local Panama Hat maker's workshop. See the delicate process from start to finish and sample the vast selection of souvenirs.
5. A 40 minute drive to Pacoche Rain forest. This Microclimate holds everything from Howler and Capuchin monkeys to Tarantulas and giant snails. Enjoy a 1 to 2 hour walk through the green paradise.
6. Lunch at a traditional Bamboo restaurant on the hill overlooking the forest canopy.
7. A 5 minute drive to the famous nesting ground of Sea turtle. We can take a walk up to the Cliffside lighthouse for the best pictures of the pacific coast of Ecuador. A great spot to see whales breaching during the season.
8. A 40 minute drive back to the port in Manta.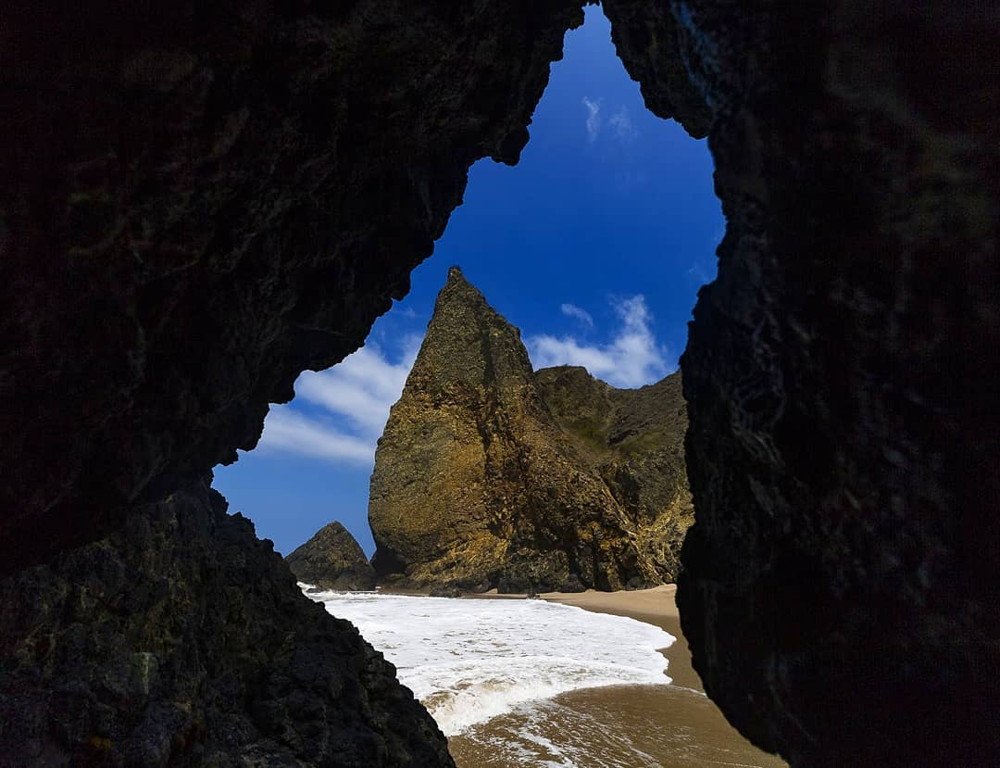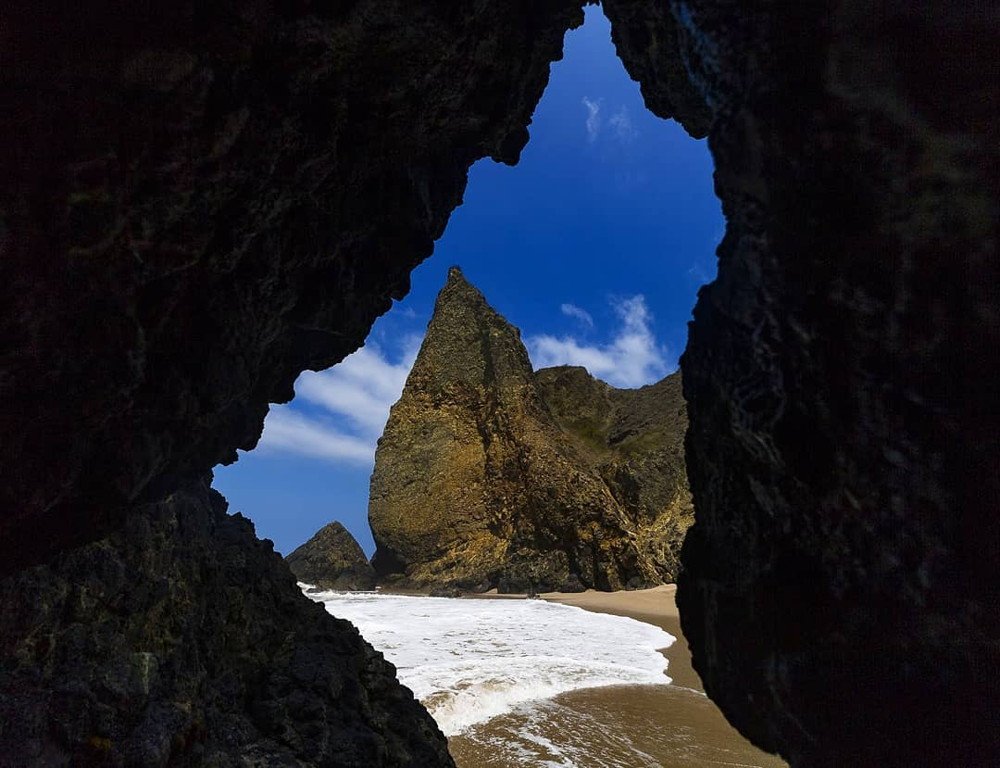 If you have a little longer I recommend reading about the day I spent with an old family friend who had a long day in Manta. In this article I detailed our day from start to finish, click here to read more about my perfect one day in Manta, Ecuador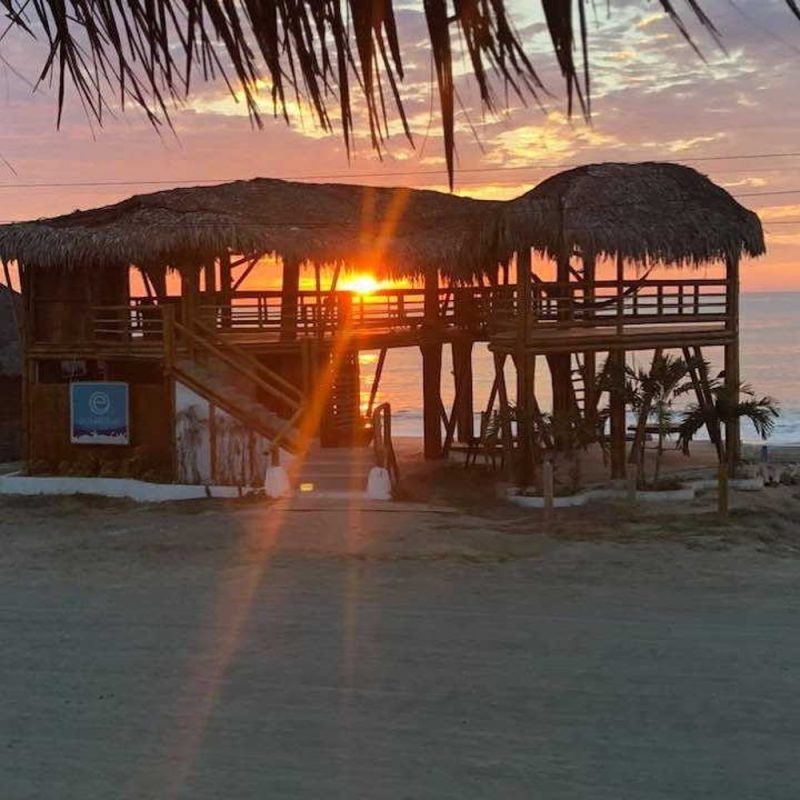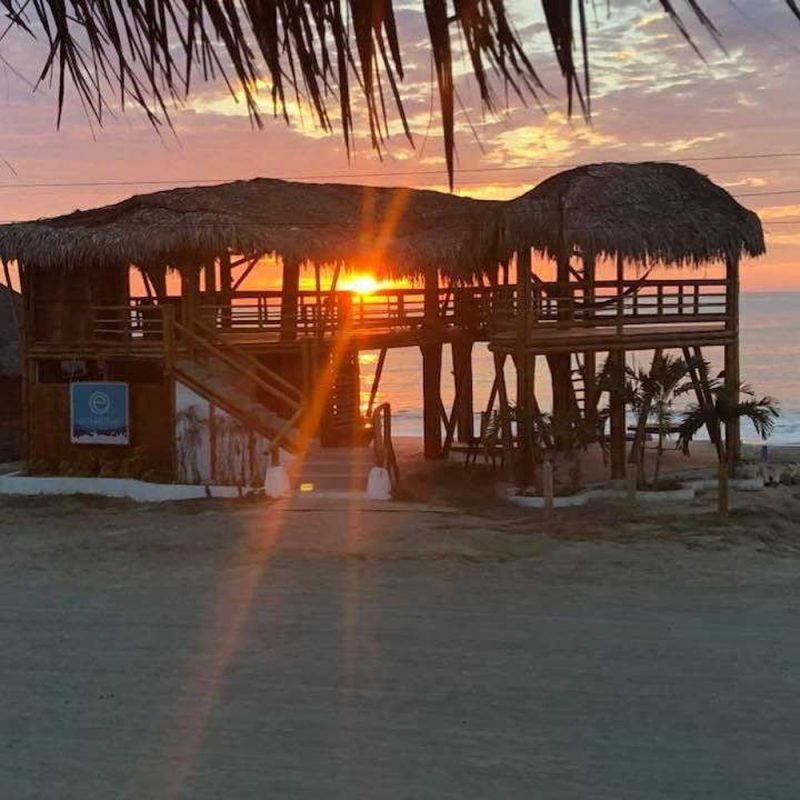 I hope you enjoyed our very long post about the best that Manta Has to offer in 2020. Feel free to check out the Manta Ecuador Shore Excursions we offer and get in touch. We can help you get the most out of your time here.