HOW TO BUY THE BEST PANAMA HAT AND NOT GET RIPPED OFF
We gringos stand out like a sore thumb in Ecuador. So it's no surprise that a lot of tourists can pay many times the value of the coveted Panama hats while on a shore excursion in Manta. It can happen with almost any product. I got caught so many times when I first travelled here it was embarrassing. The worst was a 2000% markup when I paid $5 for a 25 cent bottle of water. Ooops. Well, you live and learn. So here are some tips to getting the best deal on your new Panama Hat.
An Ecuadorian art form
How long would it take you to make a hat if I gave you a pile of straw? Even more so If I said there was a tree over there, go make a hat. If you could, would it look anywhere near as good as the world-famous Panama hat? I think not. I sure couldn't. This ancient skill was recognized in 2012 as a UNESCO Intangible Cultural Heritage Artform.
There are no degrees or courses online available. The knowledge is passed down from on generation weaver to the next. The few master Weavers that are still alive are so far off the beaten track in the coastal jungle that we only take the most adventurous and mobile clients to visit them, on a private shore excursion tour. Our main tours stick to the hat makers workshops in Montecristi and Manta.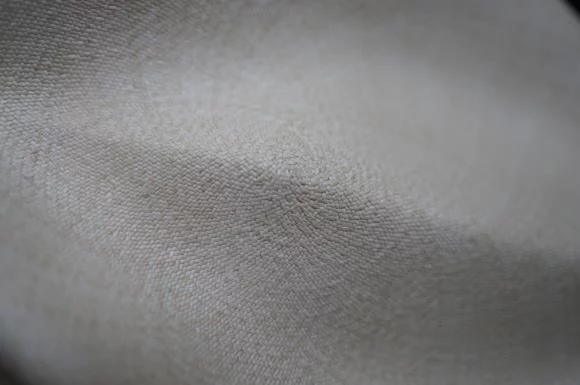 The distintictive round crown pattern that begins weave of an authentic Montecristi Hat.
Why so expensive?
The hats come in many grades of quality and when you look into how they are made you can quickly see that they are worth a fair price. Hats can take anywhere from 1 to 8 months to handcraft. The dexterity and patience required to hand weave a fine or superfine hat are mind-boggling. Even the lower quality grades take weeks and weeks to finish. The Hats can go through several people before making it to market. So it's understandable that all this effort must be rewarded.
You can get some very cheap imitations. They sell Chinese imports on many beaches in Ecuador for $10 or $15. They won't last long but they can get you out of a pinch. Cuenca, a rival city in Ecuador, also has cheaper prices as they have successfully focused on a more mass-production style. They use a simplified process that produces lower quality but still very nice looking hats. They are responsible for 70 to 80% of the exports
I consider myself a very humble and non-consumerist type of guy. I try never to lust after expensive brands or luxuries. But when I feel the difference between a true fine Montecristi hat and the cheap imitations. Wow, you can see why these Hats have become a national treasure and a fashion statement of the rich and famous.
Why are they called Panama hats?
Ok, lets back this up a little bit. You won't get the best deal from a proud hat maker in the town of Montecristi, where these amazing hats originated from and are still made if he hears you say Panama hats. These hats predate the Spanish conquistadors. They only made it to Panama in the mid-1800s when makers took their products to the only major international market within reach.
During the California gold rush, demand soared for the lightweight, strong hats perfect for protection from the hot tropical sun. By 1850 Exports reached over 200.000 units per year. One of the major producers and exporters was Spanish born Manual Alfaro. His success lies in organising a network of skilled artisans into an export-focused production line. He had so much success that his son the Famed Eloy Alfaro used his family's wealth to become a multi-term president of Ecuador.
So in the days before branding, marketing and google many thousands of happy customers got their genuine Monticristi hats, from Panama. When asked by there friends where they acquired such an elegant and robust fashion accessory the inevitable reply would be, Panama. So now you know the truth… (Pro tip. Montecristi is pronounced MON-TEH-CRISTY).
I must confess that I often fail to practice what I preach and call them Panama hats, so don't worry too much if you do too.
Sporting Panama Hats, Franklin D. Roosevelt and Churchill in Quebec, Canada 1941.
What makes a good quality hat
With a process as long and painstaking as it takes to make a Monticristi hat, there are many factors that influence the quality. We have taken shore excursion tours in Manta to the deep jungle to see where the tropical palm "toquilla" grows. Thes plants are interspersed over great areas and locals cut through the thick bush to find the perfect tree. They then select a stem of just the right size and age. This is just the start of a lengthy journey.
Let's focus on the quality that we can see when we get our hands on a Hat. The best hats are often steeped in legend. They say the finest hats ever made can hold water and only a drop or two of liquid will filter through the woven strands every hour.
The end products are classified into different grades. Which identify the number of weaves along a linear inch of the surface of the hat. So if you count how many strands of straw along an Inch that is the approximate grade. Some other factors play a part like the finishing details but you get the idea. The finer the weave, the more time and effort has gone into the Hat.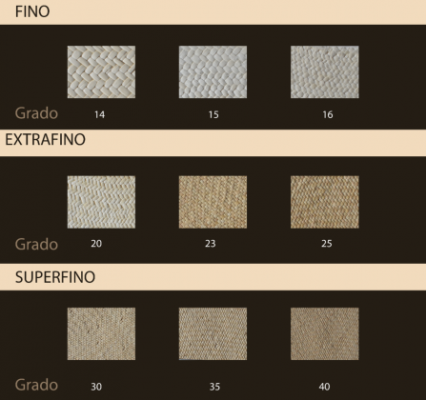 Different grades of hats you can see on your Montecristi Shour tour
It would be great if that was the end of it… but it's not. A grade 12 in one shop will be a grade 14 in another and a grade 10 in a third store. Some vendors prefer to ignore numerical grades and class them as fino, fino-fino or super fino. The vertical count is almost always different to the horizontal count and you can often see areas on a hat where the weave is finer than other areas. These are Hand made, so they will have small imperfections.
So you can get a pretty good idea by asking the grade, but at the end of the day, you should ask to see a few different types to get a feel for the one that best fits your needs.
How much do the different grades cost?
Like most things in life, the finer wares can fetch a pretty penny. The most expensive one I have heard of is a $100.000 hat sold by the master purveyor on high-end Monticristi headwear Brent Black. If that's too much for you, I think he has a $25.000 option too. Don't worry, these are specially commissioned hats in a league of their own.
In Montecristi we can pick up some authentic great quality hats from around $100. For example, I have 2 great hats. A grade 16 hat, with a custom brand and logo on it that I and all my staff use for our tours. It's a great allrounder that can take some abuse during the rainforest wildlife shore excursions. These ones cost around $100. I have another one I treated myself to which is a grade 26 that cost almost $500. This is my go-to hat for looking sharp at events and parties.
For more economical options there are the Cuenca hats to chose from that can range from $40 to $80. These make great souvenirs too.
Can you count what grade this hat is? It's for sale in Montecristi for $5.000. (check your answer at the end)
How to avoid paying Precio del gringo?
The "Precio del gringo" or foreigner price is a constant issue in Ecuador. It has gotten A lot better. With more and more foreigners visiting and emigrating to the beautiful country the culture is adapting fast. When I was a tourist here pre-2008, It was terrible they would be calculating the price hike before you even walked in the door.
Nowdays a lot of places have learned that the truth always comes out and customers will recommend places where they get fair treatment. That's why we always recommend our favorite Hatmakers store to all our shore excursions in Manta. Montecuador Hats. They have a great store that is always getting better. The prices are displayed on all goods in a transparent and honest manner. They are happy to give demonstrations and explications about the manufacture, Qualities, Finishing and even proper use and maintenance a Montecristi Panama hat They´ll even tell you how you should put on, take off and wear the hat. I thought it was obvious but they soon taught me how little I knew..
Visiting a place like Montecuador hats makes getting a great product at a fair price very easy for all our tours in Manta. If you go anywhere else and there are no prices on the goods… You have been warned. Remember bartering is a local custom so make sure whatever price they tell you. Your instant reply should always be "Porque tan caro?" (Why SO expensive?)
Conclusion
These incredible weavers deserve to be paid a fair price for all that work. An authentic Montecristi Hat is something to treasure and surely one of the best souvenirs any tourist can hope for.
As a rule of thumb the finer the strands and the weave of straw the better the quality, although shape, uniformity of colour and finishing details all play a role.
Find an honest vendor that has his prices clearly displayed and don't be afraid to haggle a little to be on the safe side, especially if you are part of a group tour or shore excursion. Bulk buys can get you a nice discount.
So there you have it. Many thanks to the always helpful, Bryan Franco, Don Pablo and Doña Maria, at Montecuador hats. If you are interested in buying a hat please check out their website. Click Here.
If you would like a tour of Montecristi, The local history, Culture and of course hat makers just Click here.
(By the way, the picture of the $5.000 hat is a grade 56)
Bonus info: How exactly are they Made?
I could write a whole blog on the details fo the fabrication, and I probably will. It is extremely fascinating. For now, let's outline the various stages involved.
The native Toquilla palm is cultivated in the coastal forests.

The Farmers Harvest stems at the right age and size.

The outer skin is separated from the fibrous core.

The fibres are boiled to remove the chlorophyll.

Fibres are sun-dried and then bleached with sulphur over a wood fire

The weavers then select the best fibres of the batch according to the grade they are producing.

The weaving of the crown begins with 8 strands of straw

The Weaving must be done only during the cooler hours of the day to prevent deformation

The untrimmed hat is then washed, Bleached, Moulded, Irnoned and Pressed into shape.

The brim is trimmed and the finishing details are applied.

The hat is ready to be sold.
So there You Have it. I hope this has helped you learn a little about these amazing products. If you are interested in learning more and visiting some of the master hatmakers, please check out our Montecristi Panama Hat Maker tour.