Manta cruise port is one of the lesser-known stops for many South American Cruiseship passengers. A small city with around 250 thousand habitants, rising to 350 thousand if you include nearby towns such as Monticristi and Jaramaijo. The sun-washed coastal town is one of the countries most famed tourist cities. A huge selection of beaches to choose from, with a climate that averages 24 to 26 degrees Celsius all year round (about 77 F), makes Manta a favourite with Ecuadorians as well as Expats from around the world.
The Manta port cruising season is concentrated from around November to March, with a few outliers throughout the year. We have about 25 to 30 Ships per year arriving at the moment, with the popularity of the destination meaning cruise lines are adding this stop more often every year. Our Manta Day tours and shore excursions are getting more and more popular too.
Manta Port
Manta´s cruise port is located in the centre of the city with marking the division between the higher-end parts of town to the south-west and the lower end parts to the northeast. With the Banks district, Municipal buildings and New luxury Mall located right across the road. The port is mainly occupied by the booming Tuna fishing industry with well over 40 big trawlers registered in port and many fish factories found along the coastal road to the east. We will cover the best things to do in Manta down below or you can read our article all about the best of Manta 2020.
Manta Port History
Manta has been an important natural port for centuries thanks to the naturally deep waters that allowed deep-draft ships to sail close to the coast and restock supplies. The Montecristi mountain stands out from the landscape like a sore thumb making it one of the most recognizable landmarks along the entire west coast of South America. Used by Conquistadors, traders and Whalers, even featured in the 2015 moby dick film "Heart of the Sea ". The port's history stretches back to Pre Columbian times when the Local tribes were famous fishermen, trading with many areas of the immense Incan empire all the way down to Chile. Apart from the locals fishing and sailing prowess, Manta was famous throughout South America for the legend of the goddess Umiña and her healing powers. Pilgrims would travel from all over the empire to visit her temple. Check out our blog on the legends and myths to read more about Umiña by clicking here.

Manta Port Map
Manta Cruise Port Terminal
Manta built its first international docks in 1966 for import and export shipping and quickly expanded as the tuna industry developed into one of the world's richest fisheries. The waters are naturally 13 meters deep at the docks allowing for virtually unrestricted access to deep-draft vessels. It was not until 1997 that the first cruise ship docked in Manta and the port became more focused on tourism. From then until now we have received about 350 ships.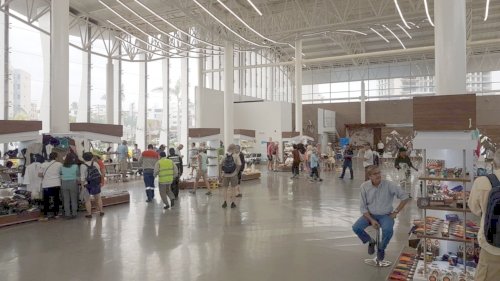 Unlike some ports, Manta has a modern comfortable passenger terminal built-in October 2018. Located about 1,5 km from the docks passenger will disembark from the ship, board a quick 2-minute shuttle bus and then enter the passenger terminal. It is here we are always found in our red Manta Tour Guides uniforms, just to the right-hand side of the entrance.
Manta Cruise port location
The passenger terminal is located right next to the main beach the "Murcielago" and the modern "Mall de Pacifico" shopping centre. The Murcielago beach is ok, but far from our favourite. It is a lower end atmosphere in need of some maintenance. Have a look at our article on the best beaches to visit in Manta by clicking here to see where you will have a better time at the seaside.
Can I walk to any places of interest?
The Ecuadorian sun can be brutal all year round so I don't recommend walking much in town. I love a nice walk around the pacoche rainforest where there is plenty of shade as well as in Montecristi while seeing the museums and Panama hat makers. So from the port, I can only recommend walking across the road to the Mall if you are not feeling very adventurous. It is a standard modern mall with a cinema, fast food and plenty of shops. Don't expect many bargains though, the import taxes here mean most items are much cheaper in the U.S. or Europe.
A much better idea would be to get a good guide and make the most of your day. Cruise up to the best places in a modern air-conditioned minibus and enjoy the most memorable places Manta has to offer. Walking around like a lost tourist is not recommended. The cruise ships often offer a few terrible tour options that I see people getting stuck on as well. One, in particular, is the "Plaza Civica" visit. This is just a tourist trap market in the burning sun, down the road from the port. Not much fun at all. We never stop there, even though all our tours pass right by the plaza on the way in and out of the port.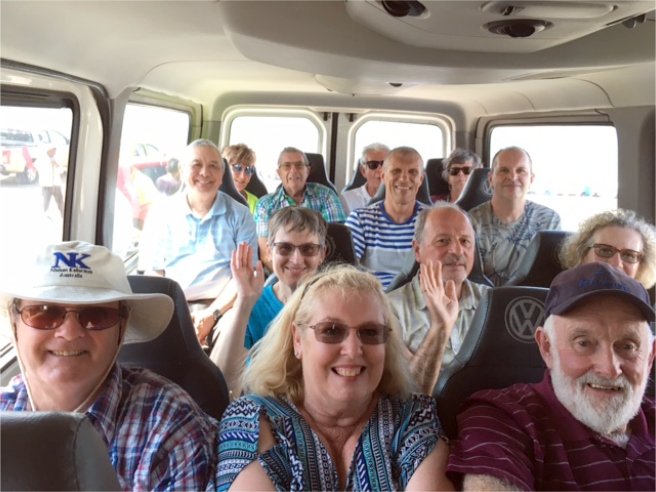 Rather than toot our own horn, here is a recent TripAdvisor review of our Pacoche Rainforest tour, from a client that sailed into the Manta port on the Oceania Insignia on the 9th of February 2020.
"My wife and I signed up for a local tour with Manta Tour Guides…. Until we took this tour, we always used the cruise ship's excursions. Our experience with Manta Tour Guides changed our ways. This company was excellent. We did more and saw more attractions than two combined cruise line excursions. We saw and intermingled with locals at the wonderful fish market, saw Panama hats being woven and took a walk in the rainforest. The tour was topped off with a lovely meal at a local restaurant on the beach. And when we got off the bus at the ship terminal, we were greeted by the owner with a tasty local cocoa treat…a nice touch. Also, this company tries to keep the group to 8 or less which is great… The tour guide, Rosario, was excellent also. I recommend this company for tours if you go to Manta, Ecuador."


Excellent tour
Safe to say I think rather than walking out into the unknown, you should take advantage of our local knowledge and experience and get the most out of your day in Manta. Click here to see more information about our Manta shore excursions.
Getting around
You can get a Taxi from the passenger terminal to anywhere you would like to get to for pretty cheap rates. a 5-minute journey should cost you about 3 to 5 bucks. A longer journey up to about 10 minutes between 6 and 10 dollars. Please take advantage of the licensed taxis parked by the terminal rather than flagging down one on the street. There are some terrible old taxis in circulation so be careful. Also, make sure you know a little Spanish as it is very unlikeñy the drivers will know any English.
Pubic buses are also available but I do recommend them. I frequently hear of people being robbed while onboard. So better to take a cab. I believe you can hire a taxi for around $20 an hour as well for longer trips.
What is there to do at Manta cruise port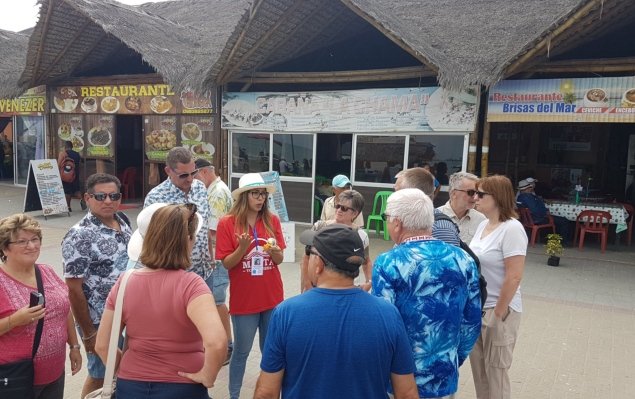 What can you do while in port during your limited time? We focus our efforts on providing the best experiences available while minimizing time spent on transport. Again I see many passengers on the cruise line excursions, being trucked off to Bahia de Caraquez to see an island vaguely shaped like a heart. 2 hours on the bus there and 2 hours on the bus back, doesn't leave much time for fun. We prefer the following activities;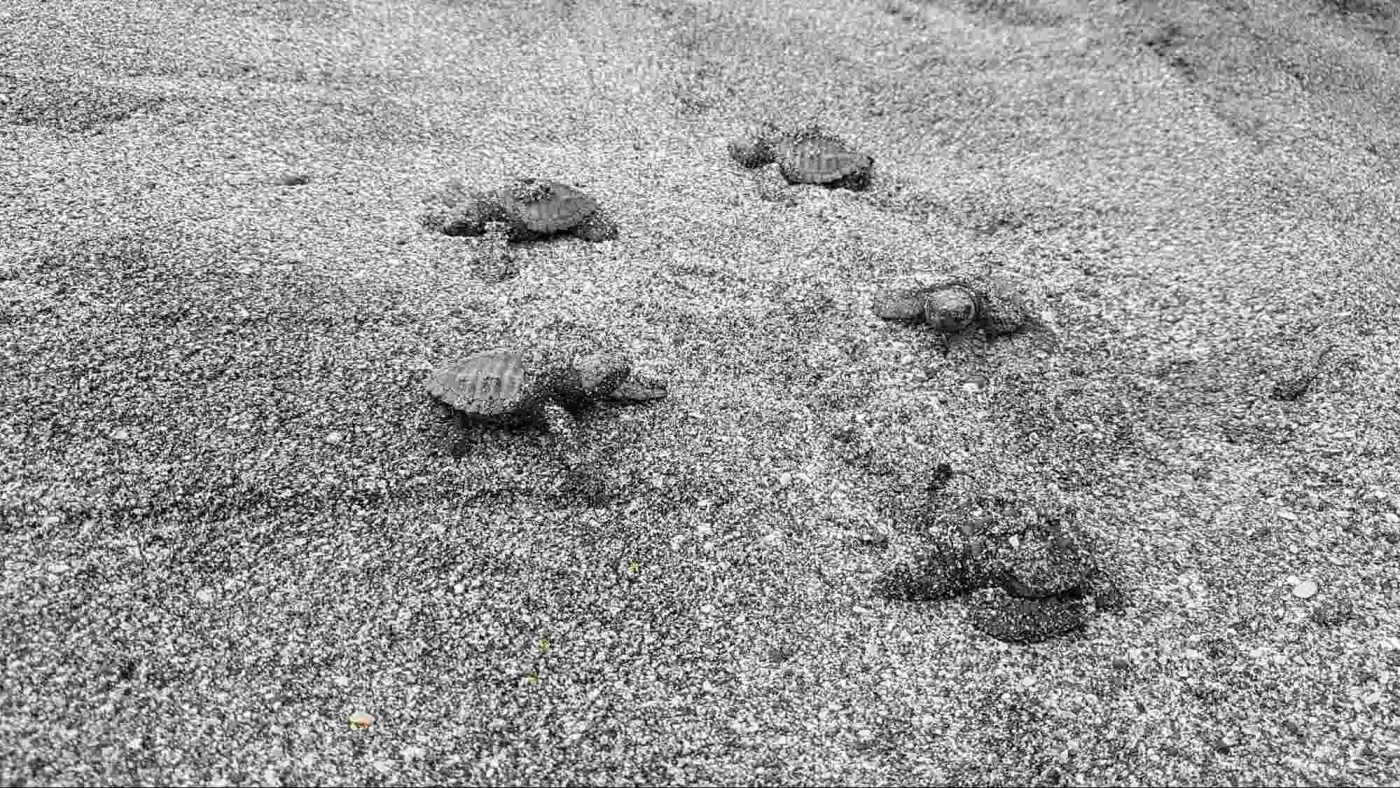 If you would like more information on activities in Manta to have a read about 10 things to do in Manta by a local guide.
Is Manta a safe cruise port?
Manta can be very safe if you stick to the high-end areas and use a little common sense. I have lived here for over 10 years and have never had a single problem. Not everyone I know has been so lucky though. Remember the basic wage is only $400 a month here, so if you are walking around with thousands of dollars of gadgets and jewellery you are presenting delinquents with a lot of temptation. So dress down a little, stick to the right side of town and if possible travel in the company of a local that can steer you right and get you back to port before the ship sets sail without any hassle. Remember Manta can be dangerous especially for the typical lost looking tourist so please be careful and if possible travel with a trusted local.
Manta Cruise Ship Schedule (2020)
Here are the schedules for the cruise lines confirmed so far. This can change so keep in touch with your cruise line to make sure your bookings are not affected.
For more information read: Manta Cruise Time Tables 2020