This is one of the most common questions we get at Manta Tour Guides. We have around 25 to 30 cruise ships docking each year with easily over 20 thousand tourists walking through the port terminal. Add to that the tourists that come through our airport and from other parts of this beautiful country and you can see why. With so many people asking, I thought it best to write the article explaining what we do if we only had one day in Manta Ecuador.
Rather than focus on hypotheticals, I would rather tell you all about a time that my fathers best friend was by chance on a cruise ship that docked in Manta. I remember Steve from when I was a kid. My father and Steve worked together for several years when they were young (circa 18th century, just joking) and stayed friends ever since. Fun times with Jetskis on a cold lake and BBQ´s on a cold summers day. Damn English weather. So when Dad told me steve would be in town for a day I got everything organised to make the most of the it. At the time he was about 60 years old, still running his business in the UK and relatively active and mobile. He is always up for a laugh, so I knew this would be a fun day for us both.
As the weather is so nice in Manta and Steve got here during the dry season there was no need tor jackets or umbrellas. I told him to bring comfy walking shoes, plenty of sun cream and light breathable clothing. Manta´s climate is a paradise for us brits.
Cover photo: Sunset in Manta deep water port. Image from: Instagram @barban_photo92

Starting a day in Manta
To get started Steve knew the score, so was up and ready before the ship docked being first off the boat. I met him in the port terminal and we dodged and dived through the usual tourist traps in the maze of stalls and kiosks. It never ceases to amaze me how many people get caught by the price hiking of souvenirs in the port terminal. Hold your horses, take a look around town. You will find better quality items at a fraction of the price. Besides if you don't find anything outside, you have to go back through the port terminal at the end of the day. no need to buy anything that early.

Breakfast in Manta
We set off to the nearby traditional fish restaurant specializing in Ceviche (pronounced Seh-Beachy). Just a couple of blocks away, we soon got a seat and caught up on a lot of news and gossip from back home. Steve loved the local ceviche and was well pleased with the fruit juices. You can see why we recommend this place in our article Best 10 places to eat in Manta Ecuador.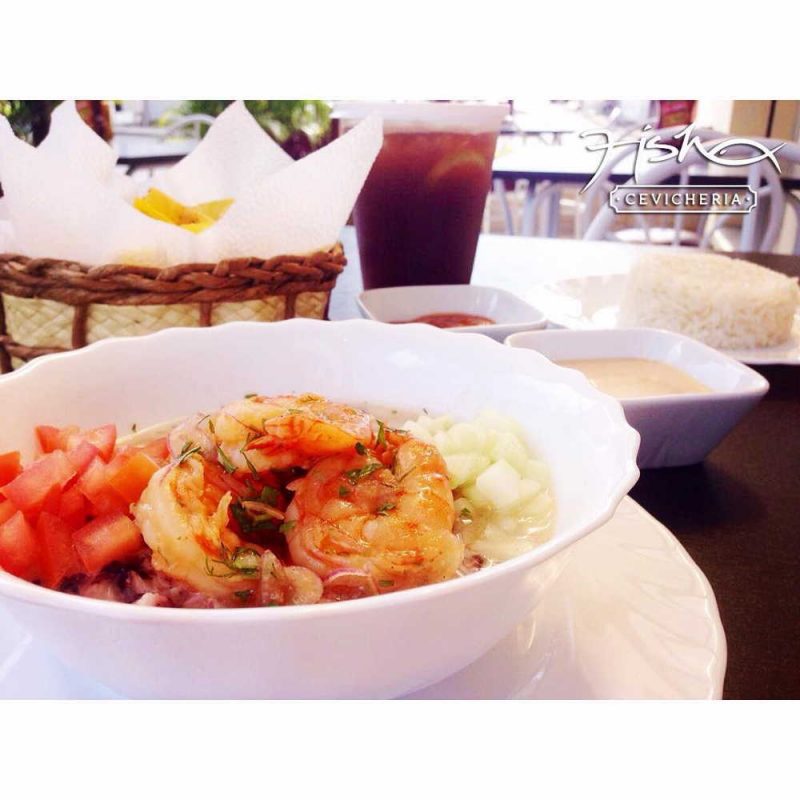 With our bellies full, we were ready for an adventure. We hopped in my pickup truck and headed out to Montecristi. Steve had his mindset on a Panama hat or two. On the way, we stopped at the fish market to check out the local catches. One of the advantages of getting off the boat early as we got there in time to see a lot of boats still unloading. A few marlins and even some sharks were a real treat to see. Although I do feel bad about the shark fishing here.
We took a quick look at the traditional wooden fishing trawlers being built on the beach. Steve marvelled at the lack of health and safety regulations as we watched a guy balanced on a wooden beam 20 feet off the ground with a small chainsaw in one hand and a machete in the other. No safety lines or hard hats here. Leaving the hire wire carpenters to themselves we took the truck 20 minutes inland to the Montecristi Mountain and begin or one day in Manta.
[optin-monster-shortcode id="hhtgtp4zih1vkz83msqd"]
Montecristi, home of the Panama hat
First, stop the Museum Ciudad Alfaro. Here we took a quick look around the artisanal exhibitions as well as the local indigenous cultures parts. Then drank a fresh ice-cold coconut opened by machete before heading into the historic town centre. The wooden buildings are something we are not used to in the UK. So steved loved seeing the expert carpentry that went into the building and maintaining these landmarks. This is where our Montecristi Panama hat tour spends some time before heading to the hatmaker's workshop.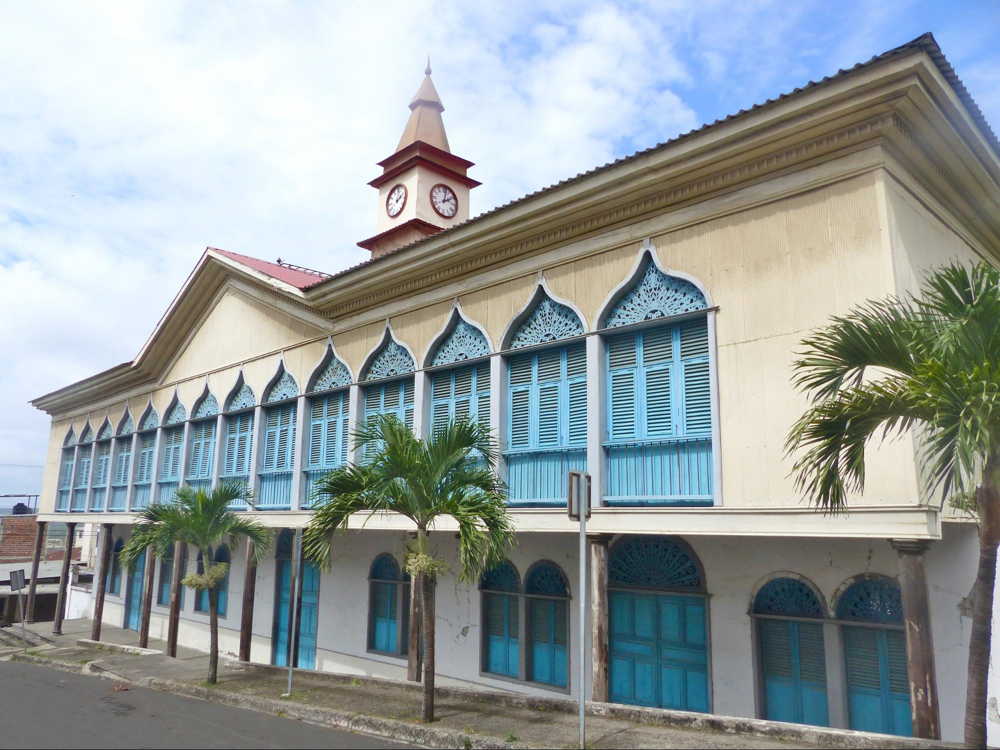 When we got to the Hatmakers shop in town Montecuador Hats, the friendly Owners and their family treated us to a complete demonstration of how the world-famous hats are made. From the cultivation of the specific palm tree, all the way through the months of work until the Hat is ready for market. Steve ten bought himself a very high-quality Hat, costing just over $400. This would cost thousands in the UK. He also bought 2 cheaper hats to give as presents for his sons back home. It goes without saying that these incredible hats are a true art form and make excelente souvenirs. Check out more details on the hats and other great things to buy in our article, 10 best things to buy in Manta.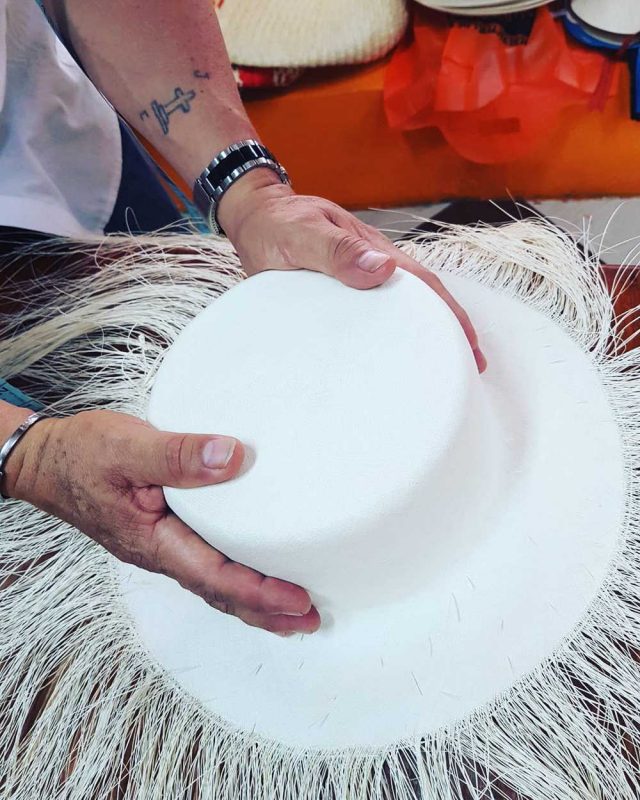 We were going to grab a snack in Montecristi but Steve was still full so we hit the road and headed out to the Pacoche Rainforest about 30 minutes away.
Panoche rainforest
Manta and the surrounding areas have a very arid climate most of the year. Being so dry means that most of the landscape supports only small shrubs, some trees and weeds. As you get close to Pachohe you can see the difference a mile off. A small microclimate of about 13,000 hectares is sustained by cloud cover and fog almost every evening, as well as healthy rainfall during the wet season. This is my favourite place to escape the hot weather and traffic in Manta. We got our mandatory local guide, Don Galo. This 74 years old local guide has been walking through this forest since he was a boy. he put us to shame on the rough ground and many descending stairs. Never missing a beat. He put us right under a troupe of howler monkeys lazing in one of the big trees. He baited a tarantula out of its burrow for us to get a good look at too. He knew the names and uses for a myriad of plants and herbs throughout the hike. Cutting some sweet-smelling lemon grass-like leaves to take home and make a healing tea with. The fresh air and wildlife really help to make our one day in Manta Ecuador a great experience.

At the end of the hike, we hitched a ride back to the truck, tipped Don Galo and headed for lunch. After a 2 hour trek, we were ready for some top-notch grub. For this, we headed a little up the road to the Hostal Restaurante las Heliconias. A picturesque bamboo and wood built lodge owned and operated by the lovely Andrea Cabo. They have a large menu of excellent dishes. My favourite is the Vegetable curry that has a Thailand style, not very locally themed but it's hard to get a good curry in Ecuador so I never miss an opportunity. Now we were ready for a few beers and got straight into a local artisanal brew, Cerveza Umiña. Steve ordered a few bottles to take back as souvenirs and we got moving again.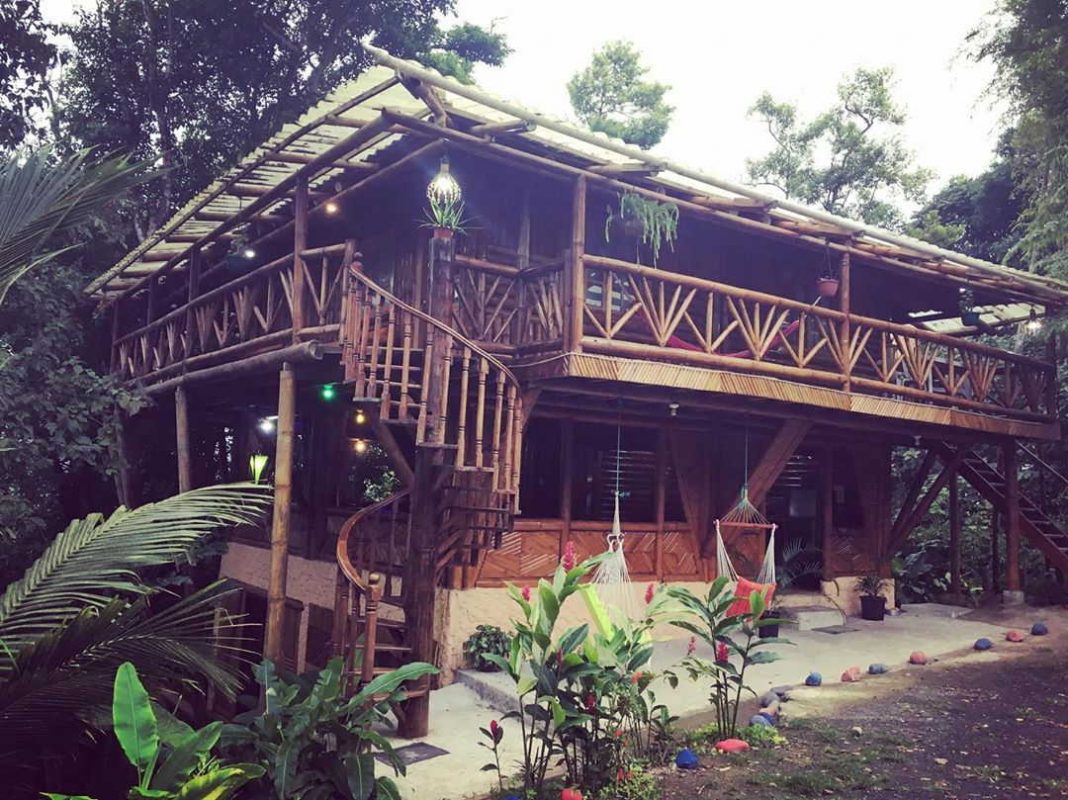 San Lorenzo Lighthouse Viewpoint
By now I was ready for a lazy afternoon in the hammock but steve was still excited to see more. So we drove down to the coast 5 minutes away and parked halfway up the cliffside, ready to walk the remaining 10 minutes up to the lighthouse here. The views from these miradores and stunning. You can see for miles up and down the coast as well as the Isla de Plata (Silver Island). Legend has it Sir Francis Drake buried plundered silver somewhere on the island. Also known as the poor mans galapagos it is home to many species of bird including the blue-footed boobies. Well worth the trip if we only had a little more time. The good news is we had time to relax on the teak benches under the shade, watching the whales breaching off the coast. Steve was enthralled. We sat there chatting for nearly an hour, although I think he was secretly well and truly tired out. We usually stop here at the end of our Pacoche Rain forest tours.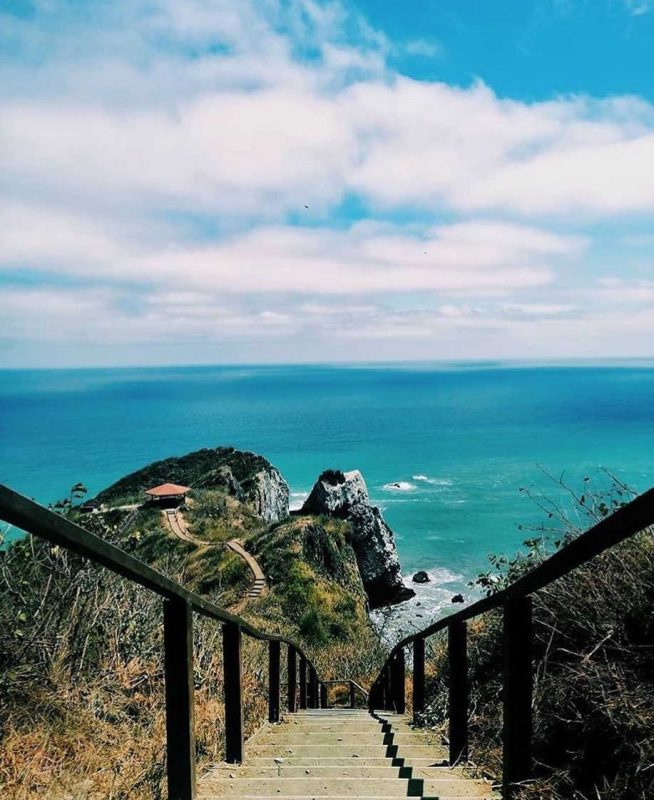 The perfect day in Manta
From here we drove back to Manta, Stopping in at Ecuablue in Santa Marianita for a last drink on the beach and to pick up my wife and kids who had been enjoying the beach all day. We found them eating Pizza, so we stole a couple of slices and hit the hammocks for a while. Luckily the cruise ship was leaving at 8 pm so we had time to watch the sunset on the gorgeous pacific coast, toast the last cocktail and then head back into town. if we had more time I would have taken steve to one of the places on my list of the best spots for nightlife in Manta.
[optin-monster-shortcode id="hhtgtp4zih1vkz83msqd"]
Thankfully my wife drove us back to port because by now I was exhausted and well over the legal alcohol limit. I take my hat off to you Steve. Twice my age and you never let up the pace from start to finish. We really packed everything into this day out. A little more specialized than our standard shore excursions, this type of itinerary would be very easy to arrange on our private tours.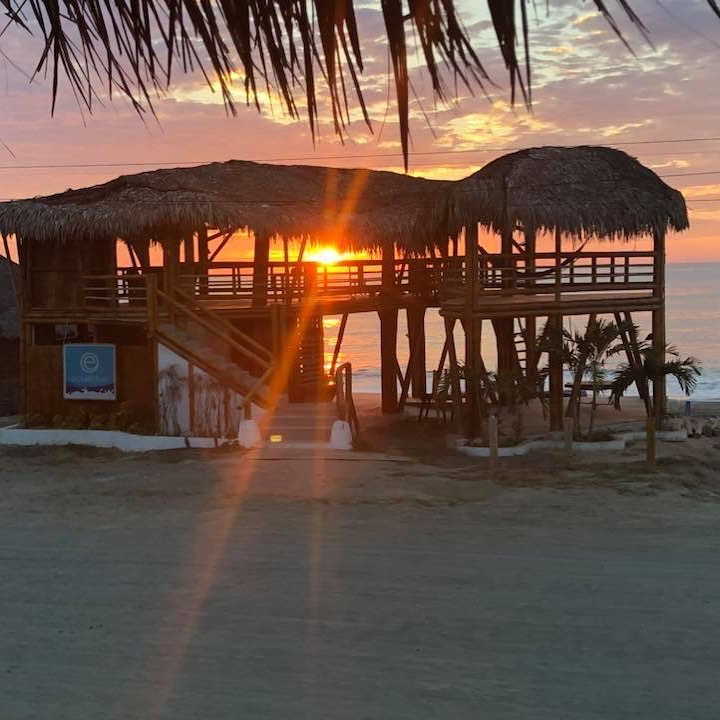 Steve was very happy with the day we had spent in Manta and has since returned for 2 more extended trips in Ecuador. A true man of the world, he has lived in several countries including the UK, the United States, Thailand and Jamaica. He really enjoyed Ecuador and I´m sure we will see him again soon. Maybe I'll write an article soon about one of our other trips down the amazon river in a canoe or our time in Mindo cloud forest.
Would this one day in Manta Ecuador itinerary apply to everyone?
In most cases, I would say yes. Two variables could warrant a change. The first being if the party included someone with walking or mobility difficulties. This would reduce but not eliminate the hike through the Pacoche rainforest. The first half is very flat and well-maintained pathways. Then the group could split if need be and we could mee the hikers at the end by bus. The hike up to the cliffside lighthouse in San Lorenzo would not be suitable for someone with mobility issues, but there are a few nice places the car or bus could stop to get very similar views nearby.
The second variable would be if young children were in the group. Then I would reduce or remove the museum visit, and squeeze in a stop at Play World Manta. A great family entertainment centre full of climbing walls, jungle gyms, and all manner of fun and games. The adults can take a break in the cafe and even order some local bites like Empanadas and humitas. Standard ice creams and snacks for the kids and even a pool table, ping pong and darts board for the grown-ups. The best thing is it is 7 minutes from the port so it could be left for the end as a treat for the kids before finishing the shore excursion and boarding the cruise ship.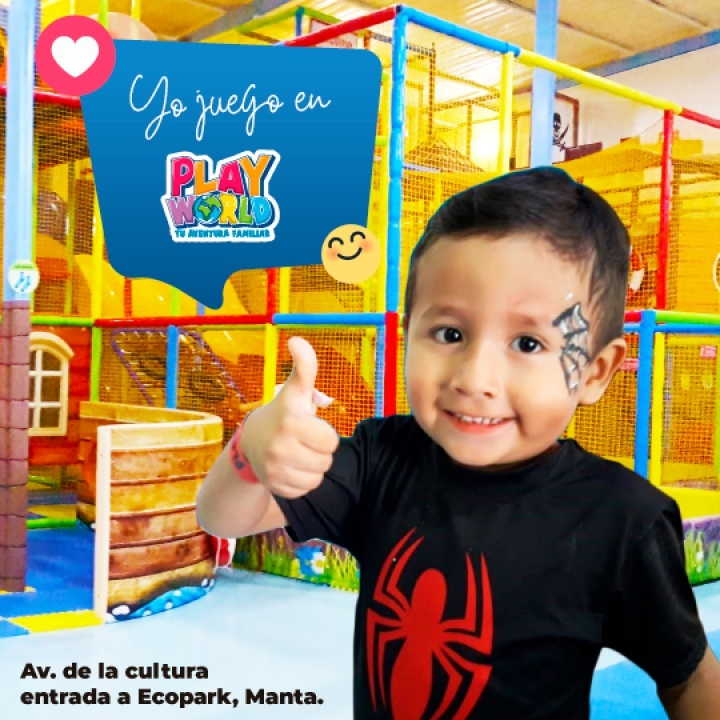 There are so many other things I would love to do with visitors, such as take a boat to silver island or sea the whales, visit the famous beach Los Frailes, the indigenous culture museum and mud baths at agua blanca as well as travel up the mangrove river in Bahia. This list could go on and on, but these all mean a couple of hours lost on the bus, so I think they are better for longer trips or private tours.