Manta is a small city full of interesting things to see and do on the pacific coast. There are many factors that made Manta perfect for my family and I. For me, it is in the goldilocks zone. Not too big, Nor too small. Not too hot, Nor too cold. Just right. Apart from the climate, a big part of its attraction is the variety of activities and amenities. From water sports and Cycling routes to Pre-Columbian history and culture, this is our list of things to do in Manta Ecuador.
Fun things to do in Manta Ecuador
Beach life is the best life
Situated around the midpoint of the pacific coast of Ecuador, Manta attracts many tourists from outside the country as well as within other areas of the country during the holiday seasons. Tourists from Guayaquil and Quito travel to take advantage of the numerous scenic beaches and coastal culture. The main beach in manta right next to the cruise ship terminal is the "Playa Murcielago". It has a lot to offer with banana boat rides and inflatable watersports. There are Jetskis for rent as well as jetski powered hoverboards and other toys.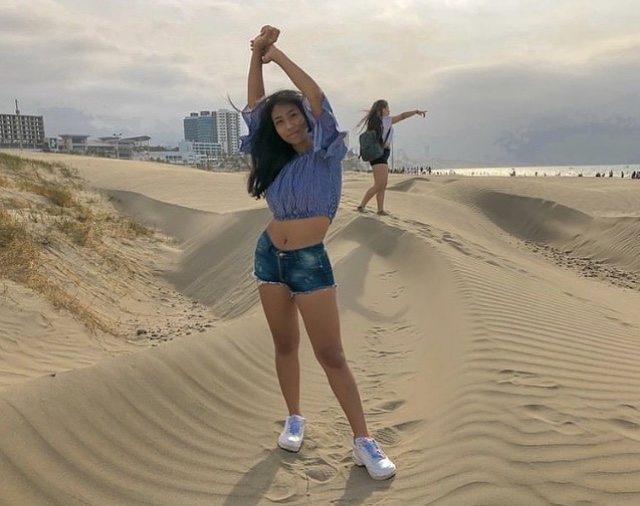 It is the beach that gets most crowded during holidays and peak seasons so I prefer San Mateo. This little fishing village is quickly being swallowed by the expansion of Manta.
[optin-monster-shortcode id="hhtgtp4zih1vkz83msqd"]
San Mateo beach
About 15 minutes from the centre this beach has a much more relaxed laid back atmosphere. You can still rent the Jetskis and ride the Banana boats so be ready for a fun time. They have a great beach club there called Silver Island, perfect for a cold drink and some shade after too much fun in the sun. You can rent surfboards, Bodyboards, Paddleboards kayaks and much more here, from around $10 an hour. If you get there during the mornings it is almost always flat calm ocean conditions. The wind gets up around 11 am usually but still a very calm beach. There are also plenty of traditional Ecuadorian restaurants here for some fresh as can be seafood. Be warned though it is very rustic. A lot of bamboo and palm leaves.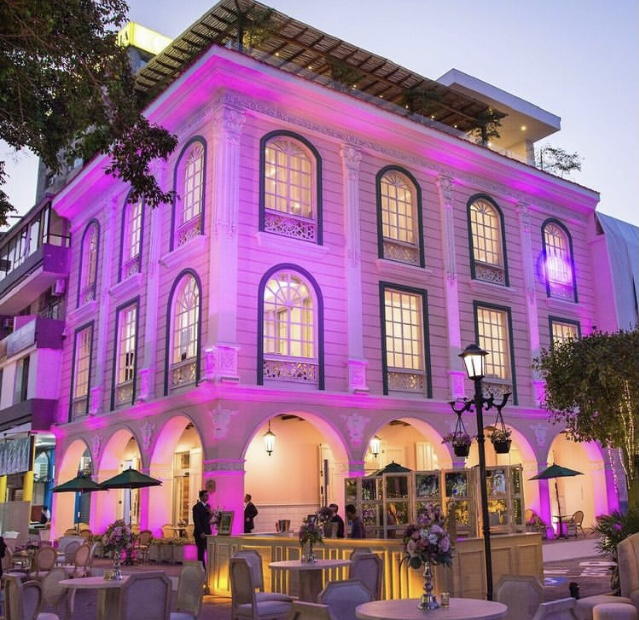 Where there are beaches, there is Fishing
One of the major attractions to manta for me was the beach life and watersports. I grew up on boats and beaches in the UK and Europe so it was a must-have for me. I had not however done any real fishing before coming here. One day on the beach by chance I saw some friendly-looking local chaps coming out of the water with spear guns and some fish. I got talking to them and they offered to take me spearfishing. I was hooked. Excuse the pun. I quickly learned I loved freediving (diving underwater with no breathing equipment). This opened up a world of spearfishing and snorkelling all over the coast an even rivers of Ecuador. don't worry there is a big rod fishing scene in Manta too.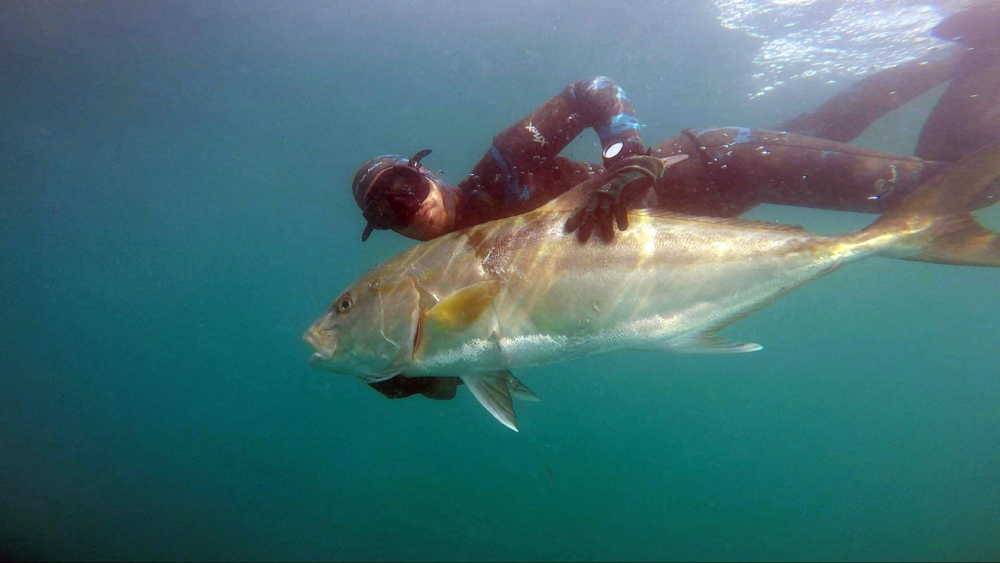 Manta is not the capital of tuna fishing for nothing. Huge varieties of marine life pass by the manta coast at one point or another during the year making for great fishing grounds. The local yacht club although a little run down has many different fully equipped boats and experienced captains willing to take clients out for a day on the water. Marlin and sailfish are a frequent catch as well as Wahoo, Amberjack and Grouper. In 1985 a world record-breaking marlin was hooked. Coming in at 1014 pounds. So you never know, maybe you can set a new record.
Kitesurfing and cocktails
Just up the coast from Manta is a great beach town that we often visit, Santa Marianita. It is famous for great food, amazing sunsets and most of all Kite Surfing. I have yet to try it but it's on my list. Santa Marianita is the capital of kitesurfing in Ecuador and often hosts competitions and festivals. This is a great sport to watch from the comfort of the beach bars and restaurants, especially as the sunsets here are divine. A BBQ on this beach is as good as it gets.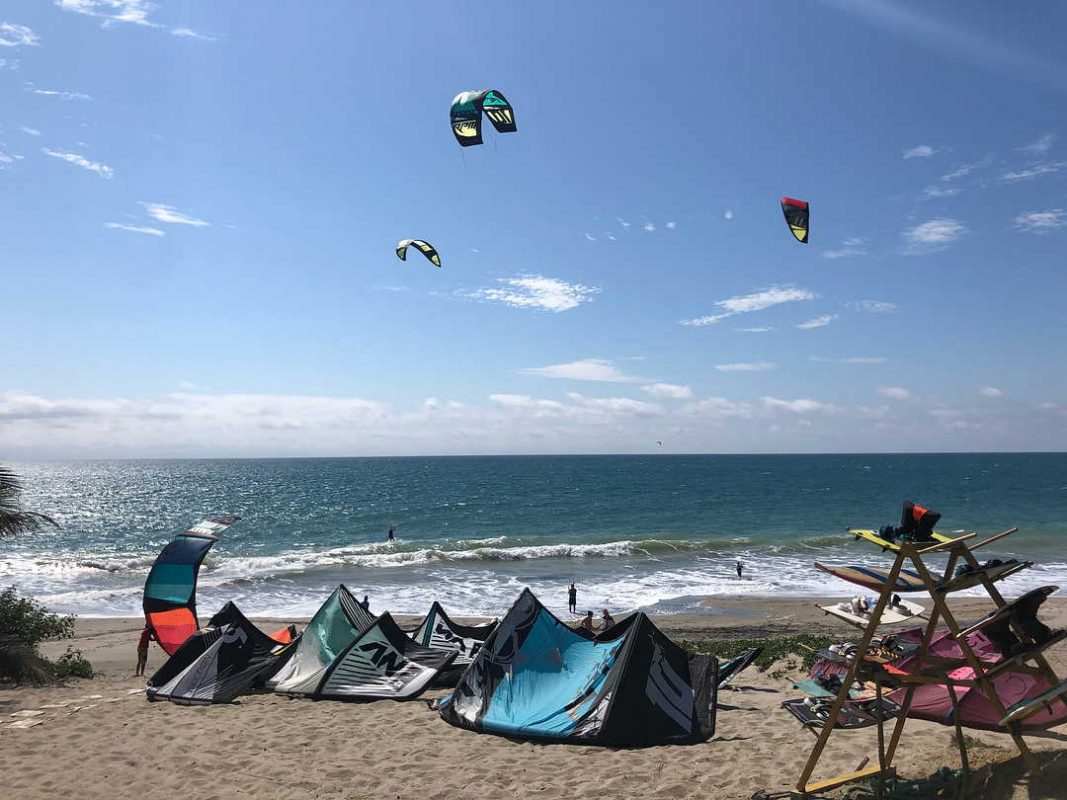 There are a lot of other watersports and seaside activities I could mention. Not least of all the Whale watching trip is a must. How do you feel small when one of these magnificent creatures breaches meters from the boat. Alas, I will try and contain my adoration of the Ocean and continue with more land-lover things.
Cycling
Manta has some of the best Bicycle routes on the coast of Ecuador. Many cycling clubs from here and other parts of the country come to ride along with the sunny coast. You can rent bikes for a nice day out from around $5, or join one of the clubs for more elaborate and challenging expeditions. Many people enjoy riding fro manta to San Mateo beach, which has a dedicated cycle lane almost all the way.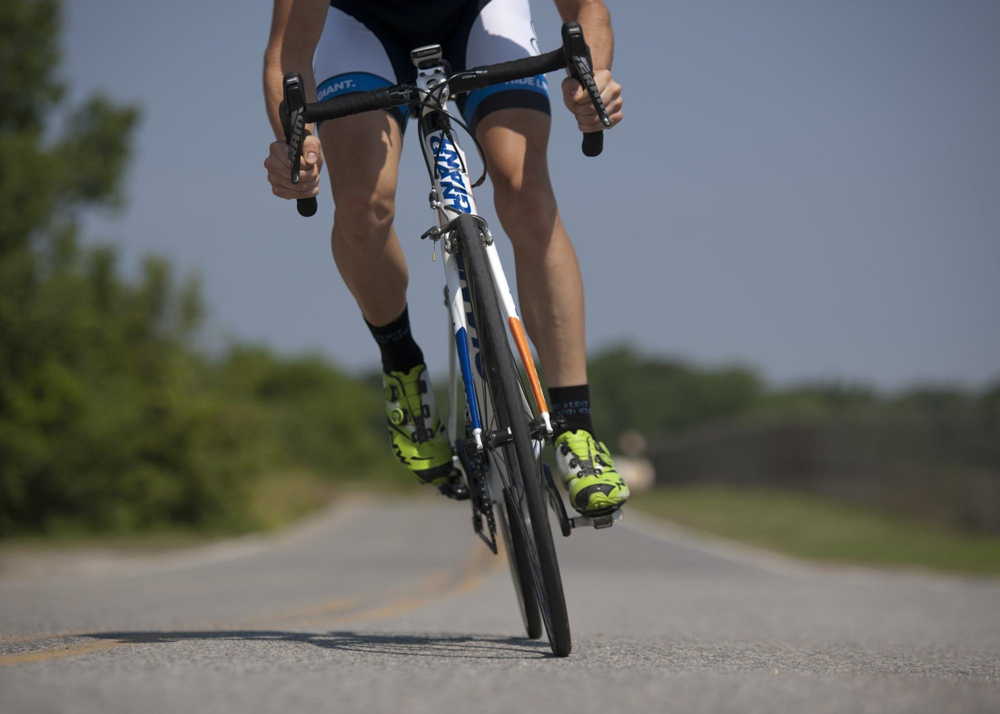 Nature
If you are looking for something more relaxed than watersports and cycling, I highly recommend a nice walk through the Pacoche Rainforest. About 20 minutes from the town center the landscape changes from arid beach town to thick and lush jungle. It can be a real relief to get away from the hot sun and feel a little chill fresh air sometimes. Here you can find Howler and Capuchin Monkeys, Giant snails, Tarantulas and many more native species. Be prepared for a few mosquitos during the wet season. Wear long trousers and a little repellant on the arms. It is a protected area so the park rangers oblige you to pay $20 to a local guide to walk around with you. Which is better because they are always fun and knowledgeable. This is one of our favourite locations to take our cruise ship passengers on our Rain forest shore excursion.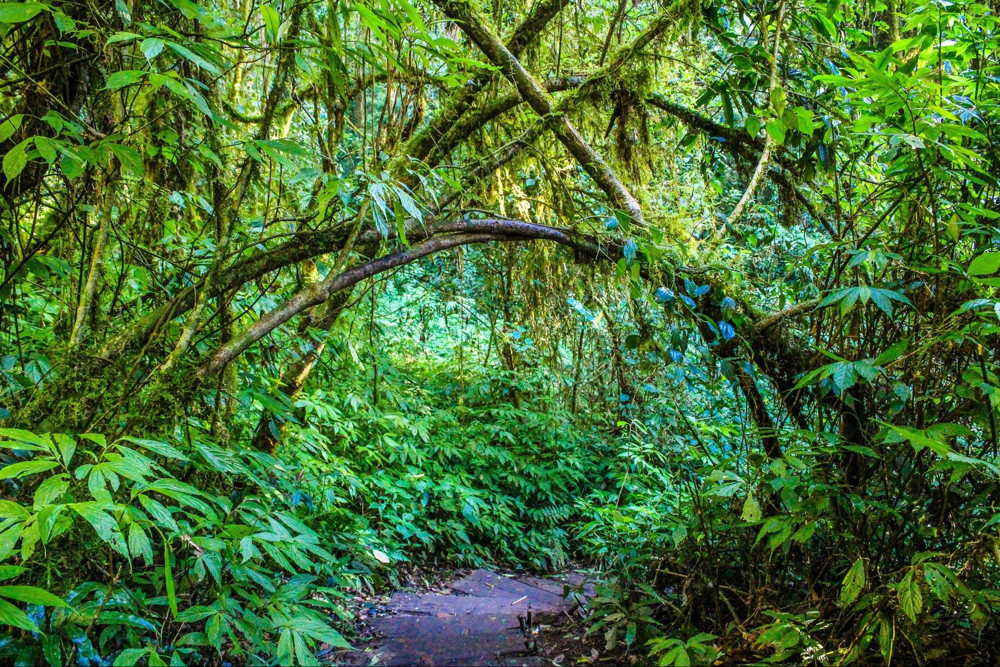 Another great place is the sea turtle nesting beach at San Lorenzo. Just a stone's throw from the Pacoche rainforest we normally visit here on the same shore tour, to scale the cliffside steps up to the lighthouse and Fantastic views. A great spot to see the whales breaching at sea as well during the season.
A little further afield we often take a quiet Sunday to walk around the botanic gardens or La Rotunda" Park in Portoviejo. About 30 minutes from Manta, this town is the capital of the Province and has some very nice parks and public spaces to check out.
History and Culture
If you are looking for some history there is a great museum in Montecristi at the Ciudad Alfaro complex. Perched halfway up the Montecristi mountain about 15 minutes from Mantas town centre. There are exhibitions on the indigenous pre-Columbian cultures, local artisan goods as well as one of the country's most famous presidents, Eloy Alfaro. Well worth the trip for tourists and locals alike. This is another one of our most popular shore excursion tours. Find out more by clicking here, Montecristi Panama hat tour. The complex also has a very large assembly room used for some special government congress meetings. After learning a lot in the museum, you can walk down the scenic wooden promenade into Montecristi town centre and get something to eat or shop around in the artisan shops.
There are 2 smaller museums in the city centre which are worth a visit. Some other tour operators offer these as main attractions, but we find they are too small for the time it takes to visit them so we much prefer Montecristi. Having said that, the "Museo del banco central" has some nice exhibitions on Precolumbian artefacts and some nice modern art too. The second option is a very small museum called "Museo Municipal Etnográfico Cancebí". Nice for a quick stop if you're in the area.
[optin-monster-shortcode id="hhtgtp4zih1vkz83msqd"]
Further afield I would say the best places to visit for history and culture would be "Agua Blanca" and "Cero hojas de Jaboncillo" these are both about 90 minutes drive from Manta respectively, but well worth the trip. I love the thermal sulfate bath at Aguas Blancas. Nothing like a mud bath to freshen the skin.
Things to buy in Manta
Shopping is the favourite activity for some people, I'm thinking of my dear wife of course. So we can't forget where to get some of the best bits and bobs in Manta. We have 2 big shopping malls that have just about everything you could need for you standard items. The most modern Mall is right in front of the main beach, the "Mall del Pacifico". I live a few blocks from here so it's my favourite. I can't stand shopping but I do love the Cinema so you will often find me getting my tickets early here and maybe grabbing a coffee in the Juan Valdez coffee shop.
So where to get the more exotic or iconic items, best for souvenirs is the better question. Well, we have vigorously investigated that very subject and written all about it in another blog post. We recommend you read our article Things to buy in Manta, Ecuador. For me, a few of the top choices are the wonderful Panama Hats. Handmade in Montecristi for hundreds if not thousands of years, these fashion accessories are amazing. Such dexterity and patience required to make a true fine weave hat, they should be valued before this art form is lost to the mass production factories of china or India. We can get Panama hats and much more on our Montecristi Panama hat tour, click here for details.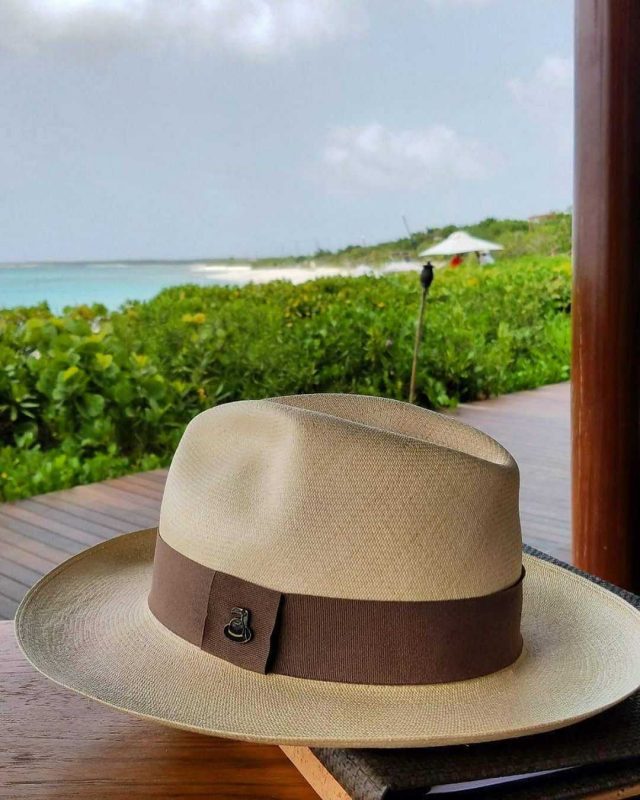 Where to eat in Manta
No list of the best things to do in Manta Ecuador would be complete without talking about where one should break bread and have a cold drink. There are so many options to choose from so it really depends on your taste and mood. After writing about all those water sports and fishing I'm in the mood for sushi. Sappari is the best place for me. I can't wait for a Tuna Maki roll. Another choice would be a fresh Ceviche or a Jaimitos Gringo Pizza. Have a look at our article detailing the best places to eat in Manta Ecuador for many more gems. I better move on before I get too hungry.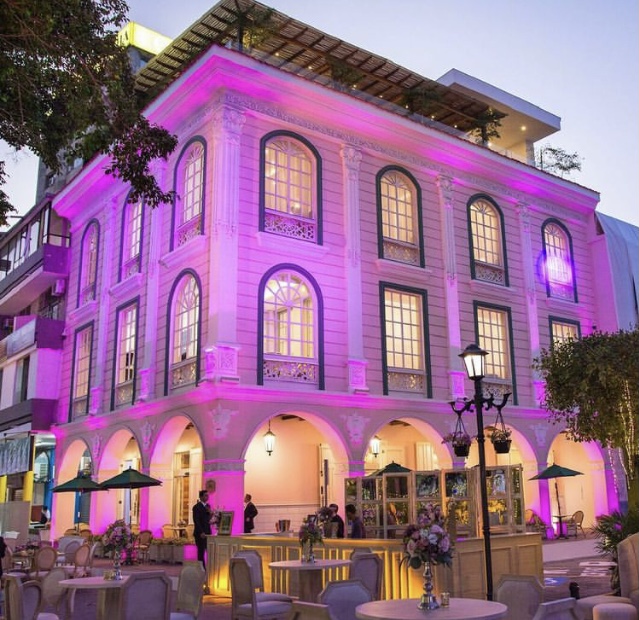 Nightlife in Manta
If you are staying for more than one day, then we have to think about nightlife. We could hit the salsa bars and try our luck with the Latin beat. Maybe a Piano bar or some bowling might be better. I recommend you read our blog post on Manta Ecuador Nightlife to learn all about the fun ways to enjoy your evenings. My favourite is to end the day at Santa Marianita, Just like we do on our Montecristi Panama hat tour.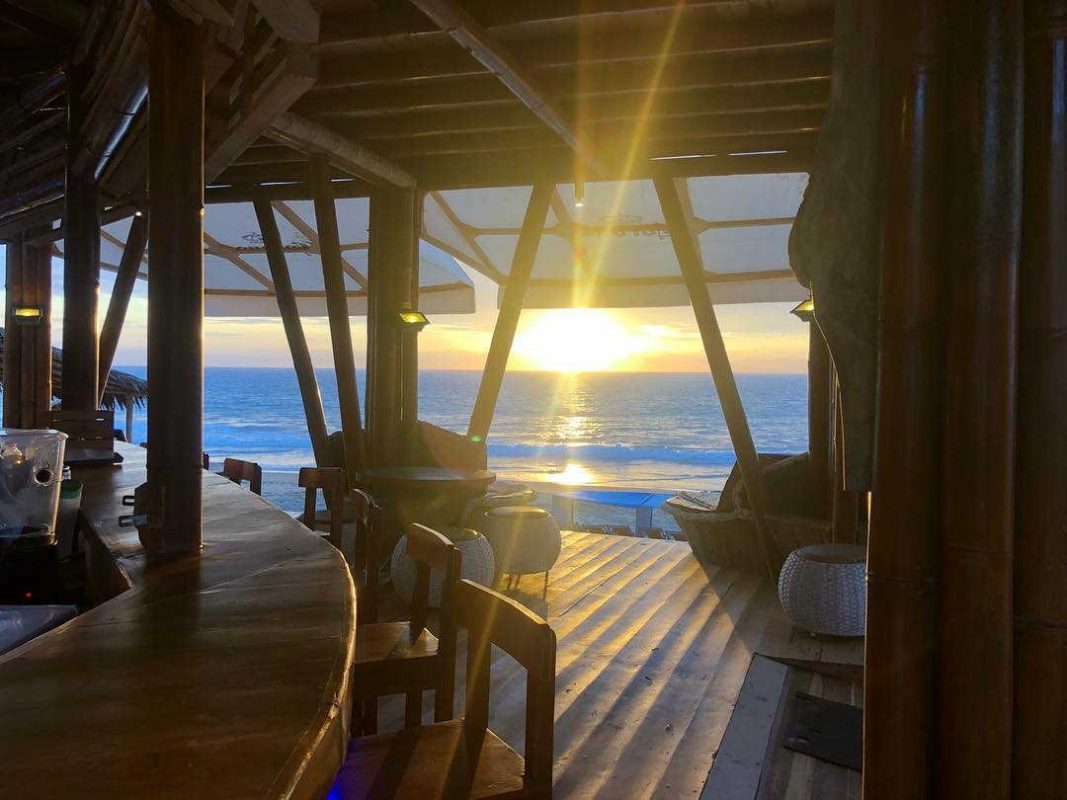 This article was hard to compress down into a digestible amount. There is a lot to do in Manta that's for sure. More than you can do in one day. If you are or will soon be on a cruise ship due to dock in Manta it will be hard to narrow down the best options. So I recommend you read our article on exactly what to do if you only have 1 day in Manta Ecuador.
So there you have it. There is a lot more to do in and around Manta Ecuador and the best thing about this city is its centre. So you can very quickly travel to other parts of the country for a change of scenery. I often pop down to Guayaquil, for example, to take the family to the Zoo, the Theater and other big city amenities. Let us know if there is anything you think we missed off the list.
What are the best shore excursions from Manta?
What are the top attractions to visit in Manta?
The top attractions to visit in Manta are:
– Pacoche Rainforest to see the Monkeys
– Montecristi Panama Hat Makers
– Artisanal Cacao and Coffee Farm
– Santa Marianita beach for food and drinks
What are the best things to buy in Manta?
What and where to eat in Manta Ecuador?